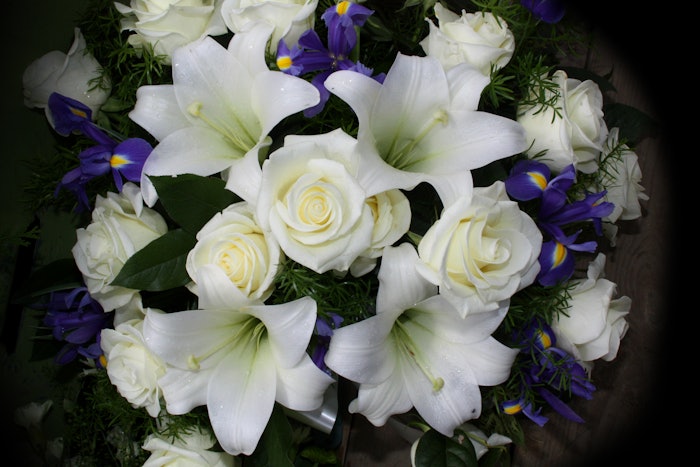 Mary (Levering) Champon, 97, passed away March 21, 2022 in Colts Neck, New Jersey. The following obituary appeared in The Two River Times:
She was born March 29, 1924, in Wilmington, Delaware. It was there she met her husband Bernard at a USO dance and they were engaged two months later. Mary and Bernard celebrated their 75th wedding anniversary Sept. 20, 2021.
They had a wonderful and exciting life together as they raised their 15 children. Mary was known as "Grandmolly" to her 58 grandchildren and 38 great-grandchildren. She took great pride in being an at-home mother and homemaker.
Mary had a passion for New York City where she enjoyed shows on Broadway, fine dining and great shopping. She loved to sing and had an amazing talent for remembering everyone's birthday. Having a home full of friends and family always put a smile on her face. She had a strong Catholic faith with a devotion to St. Padre Pio.
Surviving are her children: Bernard (Debbie) Champon, Charles Champon, Colette (Lawrence) DeWald, Louis Champon, Richard Champon, Mary (Martin) Drobinko, Mark Champon, Carmel (John) Marion, John (Angie) Champon, Edouard Champon and Michael Champon; her 58 grandchildren and 38 great-grandchildren; as well as many nieces and nephews.
She was preceded in death by her husband, Bernard, and sons Albert, Gerard, Thomas and Philp Champon.