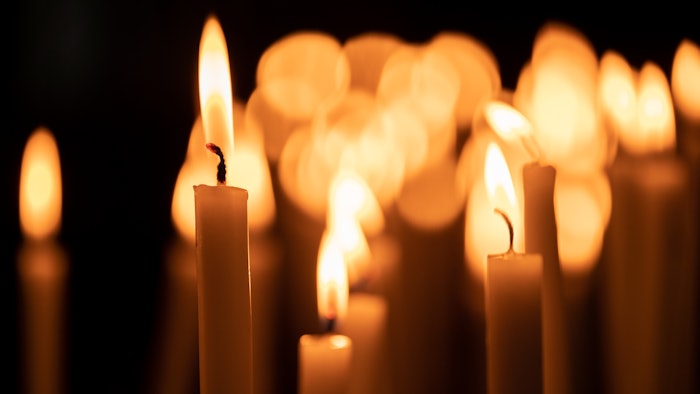 Bernard P. Champon, 98, of Colts Neck, passed away Wednesday, November 3, 2021, at home. The following is an obituary from Pfleger Funeral Home:
[Bernard] was born in Marseilles, France in 1923 and emigrated to the United States as a toddler. He joined the army during WWII and was an airplane mechanic. He met his wife, Mary, at a USO dance in Wilmington, DE and they were engaged 2 months later. On September 20, 2021 Mary and Bernard celebrated their 75th wedding anniversary.
He was a self-employed importer/exporter of essential oils, spices and vanilla beans. His world travels included Madagascar, Haiti, Vietnam, Europe, Seychelles Islands and other exotic foreign lands. A 50-year member of The Explorers Club, he was an avid yachtsman and deep-sea fisherman.
An instrument-rated pilot with over 6,000 flight hours, he participated in the Charles Lindbergh rally from NY to Paris. He flew his single-engine Piper aircraft until he was almost 90 years old. He was a communicant at St. Catherine's Church (Latin Mass) in Middletown, NJ.
Surviving are his children: Bernard (Debbie) Champon, Charlie Champon, Colette (Larry) Dewald, Louis Champon, Richard Champon, Mary (Marty) Drobinko, Mark Champon, Carmel (John) Marion, John (Angie) Champon, Edouard Champon and Michael Champon; his 58 grandchildren and 38 great-grandchildren; as well as many nieces and nephews.He was preceded in death by his Sons: Albert, Philip, Gerard, and Thomas Champon.