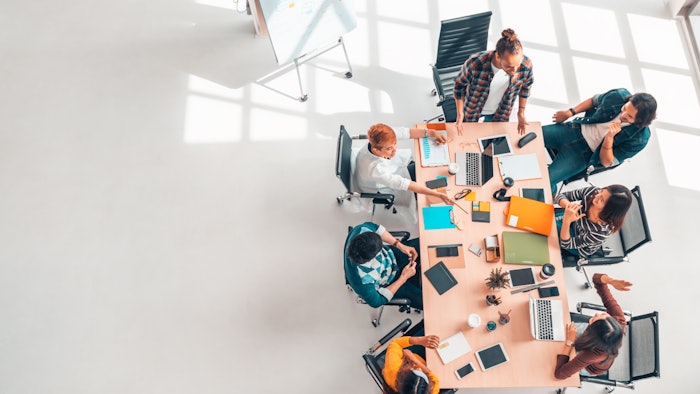 Headlines have been booming with news of recent appointments throughout F&F. Congratulate a familiar face, or get acquainted with a new one. Here are some of the latest appointments in the industry:
Firmenich Names Maurizio Clementi as Interim President of Taste & Beyond Division
Firmenich has announced the appointment of Maurizio Clementi as ad interim president of its Taste & Beyond division, effective immediately. This move follows former president Emmanuel Butstraen's recent appointment as chief integration officer overseeing the upcoming DSM-Firmenich merger. Clementi will remain in the role until the merger's successful completion.
One-on-One with IFF Senior Vice President, Commercial and Flavors Nicolas Gebara
International Flavors & Fragrances (IFF) announced named Nicolas Gebara senior vice president, of Commercial and Flavors, Nourish, effective July 1, 2022. In his 23 years at IFF, Gebara has held various roles, most recently serving as vice president, of North America for Nourish.
Symrise's Eder Ramos Named President of UEBT
Eder Ramos, global president of the Fragrance division at Symrise, took on a nonprofit position in June when the Union for Ethical BioTrade (UEBT) nominated him to serve a three-year term as its president. The international nonprofit organization promotes responsible sourcing of natural raw materials. Member companies commit to steps that provide good working conditions along the supply chain and protect biodiversity. UEBT supports and verifies these efforts.
T. Hasegawa USA Names Director of Savory Technology
T. Hasegawa USA, Inc. has announced that Mary Maier has joined the company as director of Savory Technology, where she will oversee the development of food flavors, refine reaction flavor processes and boost production. Maier will serve in the role that was previously held by former director of Savory Technology, Louise Bone, who retired from T. Hasegawa in 2021