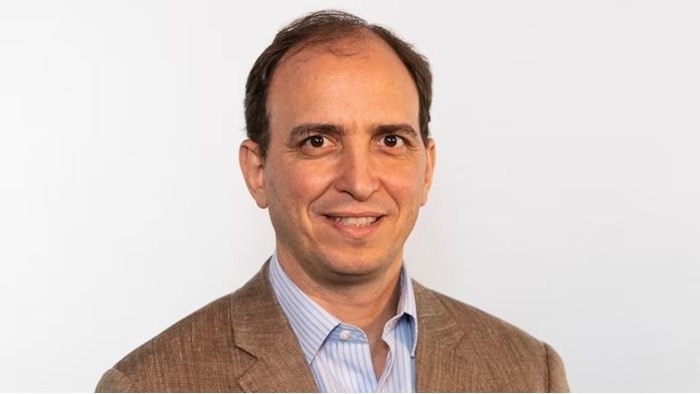 International Flavors & Fragrances (IFF) announced named Nicolas Gebara senior vice president, Commercial and Flavors, Nourish, effective July 1, 2022. In his 23 years at IFF, Gebara has held various roles, most recently serving as vice president, of North America for Nourish. Perfumer & Flavorist+ (P&F+) connected with Gebara to discuss his new role, his current projects and the outlook on his division.
P&F+: What does this new position mean to you? What do you plan on bringing to this role?
Nicolas Gebara [NG]: Since our merger in February 2021, we have created a new paradigm in our industry. Today, we have a leading position in all the high-value categories we play in, and I am incredibly excited to be leading our commercial and flavors business in the Nourish division,  building on this momentum into the next phase of our growth.
In my new role, my primary focus is on enhancing our customer experience across flavors, food ingredients and food design. Across the different geographies where I've worked throughout my career with IFF, I've noticed one constant: customers seek out our partnership for our deep technical knowledge and our expertise in understanding how different flavors, scents and ingredients come together to create unique consumer experiences. I'm honored to empower our teams to deliver such value to our customers and am thrilled to see the possibilities unfold as we create next-generation solutions together, tapping into the full potential of our wide product portfolio.
P&F+: What are some challenges that you have had to overcome, or currently problem-solving for?
NG: Over the past two years, the supply environment has been particularly challenging. COVID-19 travel restrictions did not make our work any easier, and now, the inflationary pressures we're all facing add to those challenges.
Having said that, I see an opportunity in every challenge. For example, the pressures of the last two years pushed me to learn about our new product portfolio much faster, to learn about the strengths in our supply chain. Virtual meetings have also permitted me to meet with customers more frequently and have enhanced collaboration.  Now that our teams are also able to meet our customers in person to drive active engagements, I expect to see an acceleration in our innovation pipeline.
P&F+: Can you share some of your upcoming or current projects that you are working on?
NG: We are reimagining market-relevant innovation through IFF's RE-IMAGINE* programs. The RE-IMAGINE programs are an expression of our commitment to accelerate innovation with breakthrough ingredients and technologies to meet the needs of our customers and consumers.   
From solutions for cleaner food and beverage labels—and processes that support the circular economy and sustainability desire from consumers—to innovation that supports personalized nutrition or augmented reality product design—all our research and development innovation efforts are concentrated around the RE-IMAGINE programs.
We have a robust innovation pipeline that we'll be releasing over the coming years. I look forward to building on this exciting journey already underway within IFF's Nourish division, to continue to strengthen our industry-leading innovation platforms and to deliver our creations, imbued with sustainability throughout the development process.
P&F+: From your perspective, what does the future of F&F look like? What are some untapped opportunities or potential?
NG: The future is bright and promising. Taste is the biggest driver for consumers. No one wants to eat something they don't like! When we look at the food and beverage industry holistically, flavors play a major role but, it's critical that we anticipate and respond to the rapidly changing needs of the consumer in the many markets we serve, with meaningful products that deliver not just the sensorial experience, but also real nutrition and health benefits.
At IFF, we constantly study and identify the most impactful shifts and dynamics shaping the future of our industry, allowing our customers to future-proof their businesses in the decade of emerging challenges and opportunities that lie ahead. In the 3-5-year time horizon, we have identified 30 lifestyle trends that reflect the changes in peoples' values, needs, aspirations and behaviors. 
For example, consumers are taking a more proactive attitude and encompassing a 360° holistic approach to managing their health and well-being. Generally, people are also more open to discussing and placing a greater focus on mental health and cognitive disorders. We've also identified the increasing awareness for "naturalness" as an essential factor of health and well-being. Consumers have a desire to boost their immune health through consuming fresher, cleaner, and healthier foods and vitamins. They will continue to look for fast-acting health and wellness-boosting solutions such as actives, nootropics adaptogens, soylents, collagens, beauty and dietary supplements in convenient formats. But of course, it all starts with taste, and taste continues to play a central role in the success of these products.  
P&F+: Any advice for those who are looking to get into the F&F industry?
NG: The flavors and food ingredients industry is dynamic and limitless.  In particular, at IFF, we never stop imagining, always curious and committed to creating a better future for all. For those of you who are looking at getting into the F&F industry, follow your passion and don't give up! The lines between the traditional industry verticals are blurring, and this will offer even more opportunities for those of you wanting to join from the wider food-ingredients sector. There are many ways to get started… many of us joined the industry without even knowing it, so you are already a few steps ahead if you know what you want. Also, worthy of note: we're hiring! To find out about openings at IFF, visit iff.com/careers.
*IFF RE-IMAGINE is a trademark of IFF.
 Want to know everything going on in flavor & fragrance? Sign up for P&F+'s newsletter. You can also follow along on Instagram and LinkedIn.