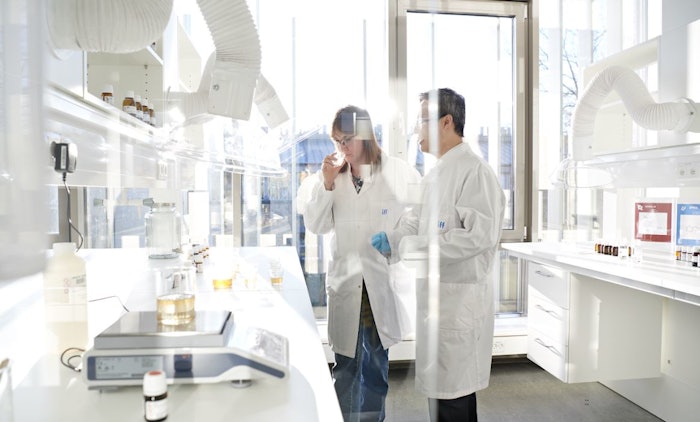 C/O IFF
Taking a look back at the top read headlines of March, themes included expansion, artificial intelligence and metaverse ventures, acquisitions and appointments.
Here are the top 10 headlines:
1. Top F&F Companies Under European Commission Investigation
The organization notes that the targeted organizations "may have violated EU antitrust rules that prohibit cartels and restrictive business practices" under Article 101 of the Treaty on the Functioning of the European Union.
2. Robertet Acquires Aroma Esencial 
Julien Maubert, director of Raw Materials division, Robertet, says, "This acquisition is fully in line with our desire to consolidate our position as world leader in natural aromatic ingredients and to strengthen our competitive advantage through a unique offering for our customers."
3. 3 Change Agents Shaping Fragrance Formulation
Procter & Gamble's Phil Porter penned this column in the March 2023 issue, "I see three areas, in particular, having the biggest impact on the fragrance industry—regulation, sustainability and machine learning..
4. Takasago Unveils Fragrance Vision KANDO 2030 and Introduces TVRSE Metaverse Venture
Takasago has unveiled its new fragrance vision, KANDO 2030, a vision designed to look back to celebrate the legacy of company founder Tadaka Kainosho, with "eyes simultaneously locked on the future to invent the fragrances of tomorrow."
5. Bell Announces Appointments to Flavor Division and Production Department
Bell Flavors & Fragrances, Inc. (Bell) has announced two hires to the company's Flavor and Production Planning teams. Over the last few weeks, Bell has appointed and promoted a number of F&F professionals to positions in a variety of divisions.
6. ADS Lands Contract to Provide First Hybrid Dosing Robot to Firmenich
Australian-based automation company Accurate Dosing Systems (ADS) has landed a key contract with Firmenich, to supply and service a purpose-built robot for its creation lab in Belgium.
The high-tech robot is designed to automate the process of accurately measuring out hundreds of flavoring solutions, which go on to determine the taste profile of food and beverages. 
7. Start-up Scent No. M Creates Lab-developed Microbial Fragrance Oils
Researchers from the University of Glasglow have launched a start-up, Scent No. M, to create lab-developed essential oils–free from animal and plant extracts, for perfumes, scented candles and other products. The start-up's mission is to improve the ethics and sustainability of the fragrance industry.
8. 5 Home Fragrance Trends in 2023
Kline has highlighted five trends to watch in home fragrances in 2023 in its upcoming Home Fragrances: U.S Market Brief to be published in the second quarter of the year.
With an uncertain economy and inflation, consumer demand is expected to slow down. In 2022, there was a decline of nearly 3% in mass retail sales.
9. The Future of Biotechnology in Flavor & Fragrance Aroma Ingredients
As the F&F industry continues to experience a growing need for natural ingredients, biotech-based aroma ingredients can offer affordable and available solutions. Wanting an insider's look at the biotechnology market, Perfumer & Flavorist+ connected with key players on the BASF team as well as Isobionics CEO Toine Janssen to discuss the company's growth, its role within BASF and upcoming initiatives.
10. IFF Debuts Two Flavor Labs in Northern Europe
IFF debuted two state-of-the-art flavor labs at its facility in Brabrand, Denmark. The sweet and culinary flavor creation labs are the latest addition to the company's campus which has been in operation since 1964, boasting over 312,150 square feet offering resources including pilot plant manufacturing and evaluation studios.