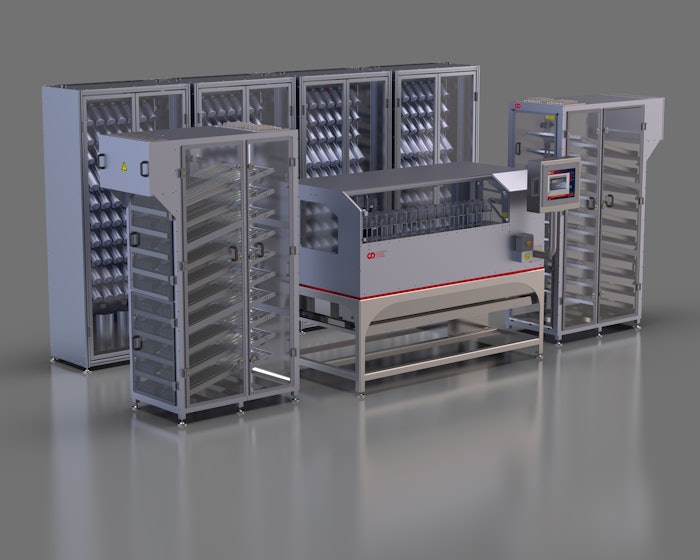 C/O ADS
Australian-based automation company Accurate Dosing Systems (ADS) has landed a key contract with Firmenich, to supply and service a purpose-built robot for its creation lab in Belgium.
The high-tech robot is designed to automate the process of accurately measuring out hundreds of flavoring solutions, which go on to determine the taste profile of food and beverages. 
The Tonsley Innovation District-built robot will include hybrid technology, combining two different methods of dosing that are said to ultimately achieve faster speeds and a higher automation rate. 
ADS co-founder and managing director Masoud Bahmai said his business was one of just five companies in the world offering the specialized dosing technology, allowing scent and flavor formulas to be compounded on the machine in minutes instead of hours. 
"The hybrid technology will be the first dosing robot in Taste & Beyond - Firmenich's flavor division," Bahmai said. "Usually our competitors do either gravimetric or volumetric dosing but by offering an optimized combination we can now meet the demands of mid-to-large-size operations that often need speed [of processing] and high automation rates."
The hybrid robot is also said to reduce Firmenich's use of plastic pipettes during its trial and testing phase. 
"As a part of our ongoing commitment to sustainability and ambitious ESG commitments on nature and climate, we are constantly striving for ways to reduce our environmental impact. We are dedicated to deriving the best from nature sustainably", Annemarie Steffl VP of Eurotech Taste & Beyond at Firmenich said. "This new digitalized dosing system will allow us to achieve an even greater level of precision, efficiency and speed, while eliminating raw materials waste and enhance our ability to provide precise value chain data to our customers."