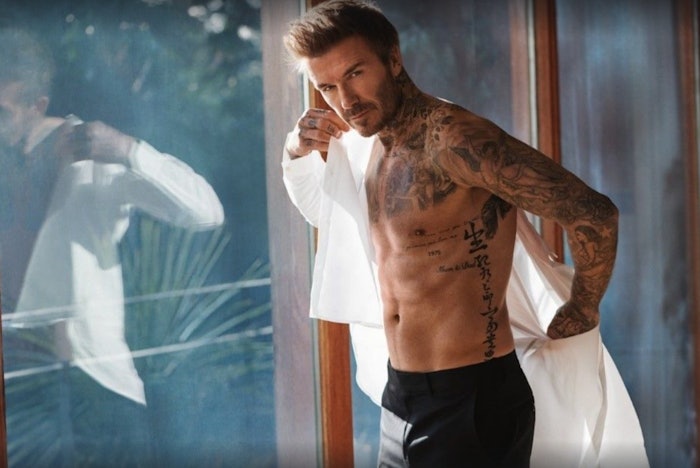 David Beckham has launched The Collection, featuring a line of three Eau de Parfums inspired by nature and travel.
Infinite Aqua Eau de Parfum
This fragrance is inspired by a drive along the Pacific Coast highway, the sheer endlessness of the ocean and a fresh salty sea breeze.
Top notes: Lemon, fig leaves, ocean breeze

Middle notes: Waterlily, lavender
Base notes: Cedarwood, sandalwood, mossy notes
Aromatic Greens Eau de Parfum
This fragrance is described as paying homage to the diversity and pure calm of nature. It is inspired by an exploration of nature and a walk through the rainforest or tropical garden.
Top notes: Lemon, mint, absinthe
Middle notes: Green apple, orris, violet leaf
Base notes: Sandalwood, oakmoss, ambrox
Refined Woods Eeu de Parfum
The fragrance is infused with a mix of spices inspired by the exploration of foreign places. 
Top notes: Cardamon, cedrat, clary sage
Middle notes: Orris, lavender, geranium
Base notes: Tonka, cedarwood, vetiver
The Collection is now available at JCPenney and will launch in retailers nationwide in January 2024.