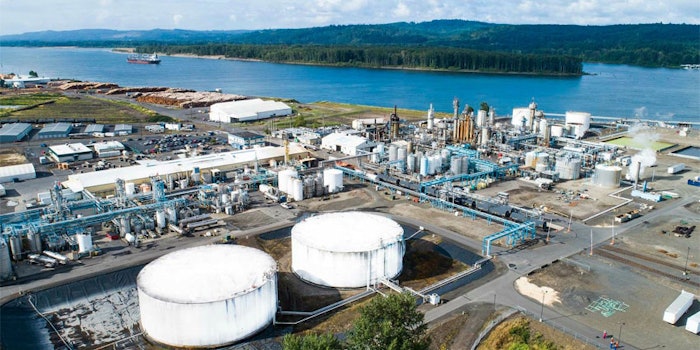 Companies have been working together to announce numerous acquisitions. P&F+ has cultivated a list of companies announcing these acquisitions.
Previously: Recent Acquisition Roundup
Kerry Acquires Spanish Biosearch Life
Kerry has announced the acquisition of Biosearch Life, a leading biotechnology company focused on providing innovative solutions for the pharmace­utical, nutraceutical and functional food sectors.
Kerry Group has announced that it has reached an agreement to acquire Hare Topco, Inc. trading as Niacet Corp. from an affiliate of funds advised by SK Capital Partners, LP and other shareholders for €853M.
Pilgrim's Pride Corporation to Acquire Kerry's Meat and Meals Business
Kerry Group has reached an agreement to sell its consumer foods' meats and meals business in the United Kingdom and Ireland to Pilgrim's Pride Corporation for a cash consideration of €819M.
BASF Acquires Zodiac Enterprises to Expand Chemical Catalyst Recycling
BASF has acquired Zodiac Enterprises LLC in Caldwell, Texas, to expand its chemical catalyst recycling capacity and capability.
Oterra to Acquire Symrise's Natural Food Coloring Activities
Symrise AG has received an offer from Chr. Hansen Natural Colors A/S, now known as Oterra, to acquire Symrise's natural food coloring activities. Symrise has welcomed the offer.
Sozio has acquired Chartres-based Synarome, which was founded in 1926 by the Fraysse family and is forecast to achieve 2021 sales of 6 million euros.
Robertet Acquires Ecom Food Industries
Robertet has announced the acquisition of Ecom Food Industries of Toronto, Canada.
Synergy Flavors Acquires Innova Flavors from Griffith Foods
Synergy Flavors Inc., has announced the acquisition of the leading supplier of savory flavors and ingredients, Innova Flavors, from Griffith Foods.
TricorBraun Acquires SGB Packaging Group
TricorBraun has announced the acquisition of New Jersey-based SGB Packaging Group, Inc., strengthening the company's presence in the fast-growing cosmetics, skin care, fragrance and personal care industries.
The addition would build on ADM's recent investments in alternative proteins.
Royal DSM has acquired Midori USA, Inc., a biotechnology start-up with a precision platform developing targeted eubiotics that improve the health and environmental impact of animals.
Azelis Opens PC Lab in Egypt, Moves Toward F&F with Quimdis Acquisition
Azelis has opened its first personal care application laboratory in Cairo, Egypt, totaling seven based in the EMEA alone and more than 60 in its global network.
Lanxess Acquires Emerald Kalama Chemical
This marks Lanxess' second-largest acquisition, making it one of the leading providers of products for flavors and fragrances for the consumer sector.
Robertet Acquires Majority Stake of Astier Demarest
This investment reaffirms the group's sustainable sourcing of natural products with a reinforced presence at the source of strategic products for the industry.
Want to know everything going on in flavor & fragrance? Sign up for P&F+'s newsletter. You can also follow along on Instagram and LinkedIn.