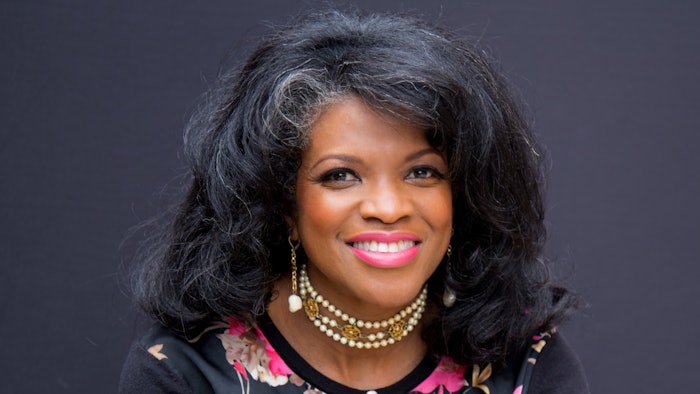 COURTESY
The past two years have marked an unprecedented time for Black perfumers as the media revealed an unspoken truth—our public knowledge of Black-owned fragrance brands was little to none. But thanks to interviews and articles in the fragrance and beauty sectors, we've learned many of these creatives have been in the industry for years—and some perfumers like James (Jim) S. Bell, Roger Howell and Howard Kennedy have contributed their skills to memorable perfumes that many of us have known or worn, but had no clue of the creators who played a part. 
Visibility for Black perfumers has improved since then, but while we've read about inequities Black fragrance entrepreneurs encounter, we haven't heard much of the initiatives and efforts in place working on their behalf. Yet, they exist, and the visions are growing.
Brianna Arps, Black in Fragrance
Ever since she was a little girl, fragrance has been Brianna Arps' favorite accessory "to flaunt how she feels." From layering scents from her grandma's vanity to now designing her own Moodeaux fragrance brand that has recently landed in Credo, Arps' passion for perfume has come full circle.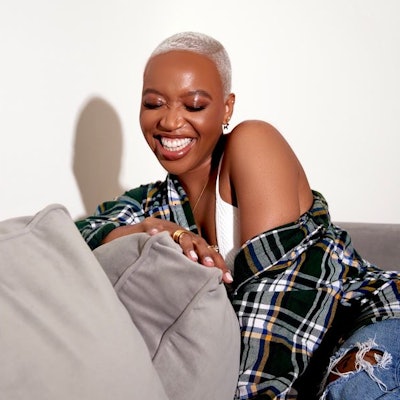 Arps' brand idea came in 2018 when she grew obsessed with learning how smell could influence our moods. At the time, she was also recently let go from her dream job and it was self-care that kept her sane.
"I always felt better after a long, meditative shower followed by a spritz or two of fragrance. I didn't even have to get dressed or go anywhere special; the whiff of a familiar smell was often enough to remind me that I'm worthy no matter what, and that eventually, I'd be alright."
After digging online and noticing the lack of mainstream Black-owned perfume labels, Arps decided to create a meaningful brand without alcohol, water or dyes. Using an oil base and clean ingredients, her brand has seen great success, which she is serious about sharing with others through her grant initiative, Black In Fragrance.
"The greater success of Moodeaux depends on the support we receive and give to fellow Black fragrance entrepreneurs," she says. "I've long been a proponent of the belief that we can all go much further together, than when we venture out in business alone."
Black In Fragrance is building a global ecosystem of support amongst industry professionals, consumers, retailers and media outlets, each who pledge to help level the playing field for Black perfumers and Black-owned fragrance brands. Arps plans to invest a percentage of revenues back into Black creatives on a rolling application basis.
To date, the initiative has awarded grants to three Black women fragrance entrepreneurs, each of whom has adopted a robust plan and vision for how their businesses will make an impact. 
The Fragrance Foundation's Scents Of Success At Spelman
The Fragrance Foundation's (TFF) Scents of Success event at Spelman introduced students to careers in the fragrance industry as part of TFF's Career Path series. The event—initiated by TFF's Sharné Jackson, senior director of Events, Education, and Give Back—is just one of the foundation's commitments to improving industry diversity, inclusion, and equity.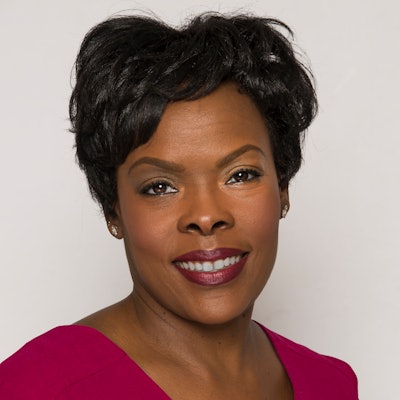 #FragranceForwardTFF is TFF's sweeping initiative to advance DEI. Launched last fall, the initiative is dedicated to presenting opportunities to drive the conversation around DEI into action through recruitment, employment, and mentorship, as well as education, scholarship and professional development opportunities. 
Terees Western, Botanical History and Scent Education
With a passionate vision for developing the next generation of the fragrance industry and building connections across the African diaspora, Terees Western of FragranTed aims to unleash 3,000 minds by 2023, by introducing students to available career opportunities as well as the creative and technical skills required to succeed in the fragrance and flavors industry.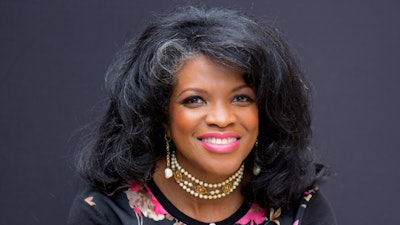 While providing scent education focused on youth and workshops on Black Diaspora scent, Terees has recently started MIXERS (Melanin Infused Xross-Atlantic Exchanges to Regenerate Scent), where Black fragrance entrepreneurs can come together in a fun space of unity, conversation and learning. 
She explains the catalyst for the initiative: "I started my business in scent education doing fragrance workshops because I found that people didn't have any understanding in what was in their bottle of perfume. I've always enjoyed going to botanical gardens. So, I started researching more about the botanical materials that I have participants smell in my scent sessions and I found the same story was being repeated."
Western continues, "This was that the botanical was indigenous to Africa or Asia or the Mediterranean, and one sentence on the local inhabitants, how they use it, and whole books on the European "discoverer" and the commercialization of the botanical. So, I made it my mission to learn more about these unnamed people and their contributions. The first person I discovered was Edmond Albius, a young enslaved man who invented the technique of growing vanilla outside its origins in Mexico, and it really helped me to focus my perfume line and share these hidden stories."
Also close to Western's heart is introducing youth to the global billion-dollar fragrance industry. She believes more STE(A)M African-American industry professionals are needed and early science classroom education targeted to youth can start the pipeline.
"If you look at the tradition in Europe, many master perfumers come from a family of perfumers. What I'm doing in the science classroom in Detroit, I'm giving the same exposure and showing them a connection to their heritage, botanicals and the industry in ways they may not have considered before."
Western has provided workshops to 500 students in classrooms across Atlanta and Detroit, working with school districts and nonprofits. Working and building together is another core passion for Western.
"I love my business, I love what I've done, but it can be lonely and tough being on your own. MIXERS started from a personal need to connect the Black fragrance community with the diaspora, bringing us full circle, where we create a global exchange that advances the industry."
Hakim Taliaferro, Black Fragrance Renaissance
What started as planning a photo shoot inspired by the Harlem Renaissance among Hakim Taliaferro (The Taliaferro), Pam Jordan (CommonScents & Luxury), Shawn Crenshaw (Ovation) and Rashad Roulhac (Rose and Fontes) evolved to what will become a membership-based organization driven by the idea of Black excellence as a standard in the fragrance industry.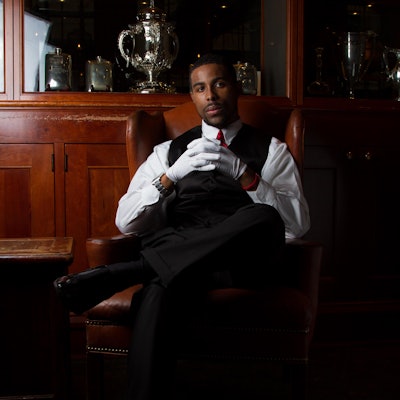 A working group that includes Glenn Davis (MrCologne76), Taliaferro and Jordan, Black Fragrance Renaissance is a collective of perfume professionals and content creators that aim to showcase Black excellence in fragrance, as well as promote a positive message.
Taliaferro believes creating standards from a Black perspective is pertinent to the growth of Black-owned fragrance brands within the mainstream.
Taliaferro explains, "If you type in the Black excellence hashtag, a number of different things come up. You might see graduation photos, a Ferrari, someone who's bought a home, or someone who bought a home and is helping others buy a home. There are so many different narratives, but for us, the most important factor is service."    
Service to the community is a key objective of the Black Fragrance Renaissance's vision, and fragrances have a subtle power to speak to our subconscious. Taliaferro believes since fragrances are used on a daily basis, they should have an intentional message behind them.    
Taliaferro continues, "I feel fragrance can keep an idea or purpose in people's consciousness. For example, I have a fragrance called Reparations, so every time you wear it, you're thinking of this on a subconscious level."
Taliaferro envisions a great future for Black Fragrance Renaissance. By creating criteria requiring brands and content creators to be intentional about their products and services, the group aims to create a safe space for creativity and growth. Interested brands will attach themselves to, or foster, a social cause or initiative.
Taliaferro adds, "I see Black Fragrance Renaissance as an organization where we have our own award events and industry conferences while building unified, positive alliances with fragrance leaders from around the globe."
A few past articles and interviews highlighting DEI and Black perfumers:
John Biebel of Fragrantica: "Q&A with Black American Perfumers and Fragrance Businesses," August 8, 2020
Dianna Mazzone of Allured: "The Fragrance Industry Has a Diversity Problem," September 23, 2020
 Eden Stuart of Perfumer & Flavorist+: "Perfume Noir," Nov 30, 2020
Tembe Denton-Hurst of The Cut, "5 Black Perfumers Changing the Scent Industry," September 2, 2021
Carla Seipp from BeautyMatter, "Key Takeways from Scent Festival 2021," October 20, 2021
Want to know everything going on in flavor & fragrance? Sign up for P&F+'s newsletter. You can also follow along on Instagram and LinkedIn.