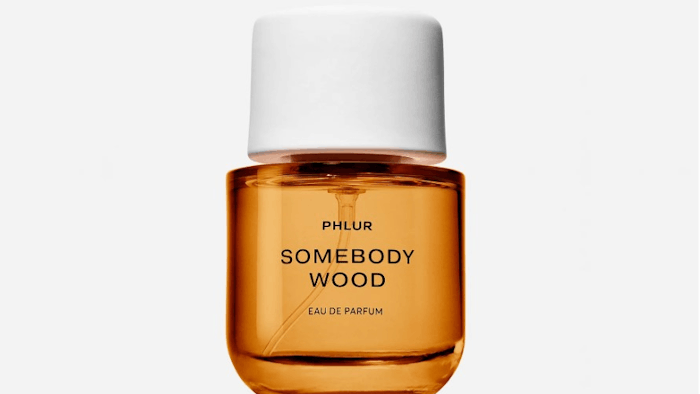 C/O Phlur
Phlur has released a fall fragrance, in partnership with Chriselle Lim, named Somebody Wood.
Related: Influencer Chriselle Lim Relaunches Phlur Brand and Introduces Fragrance
This scent was co-created with Robertet perfumer,  Robert Gaudelli. 
Somebody Wood offers notes of bergamot, lemon, jasmine, saffron, cyclamen, sandalwood, vanilla, musk, amber, moss and cedarwood.
Somebody Wood is Phlur's first fragrance that uses more masculine-presenting notes but is designed to be worn by all.