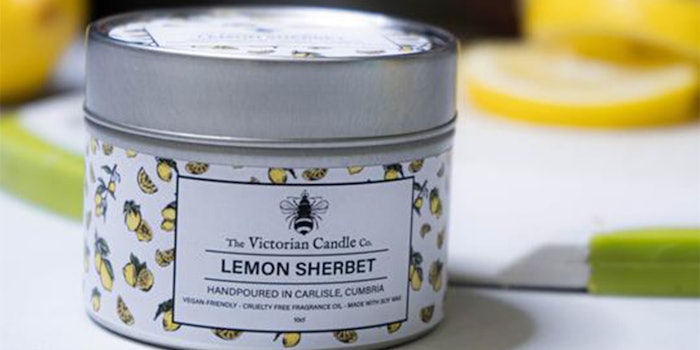 Victorian Candle Co.'s Lemon Sherbet candle is its first scent release of 2021.
Related: Diptyque Launches Rebranded Candles
Lemon Sherbet has a combination of zingy citrus and a sweet, fizzy sherbet for an uplifting and crisp zesty delight.
The spring scent is available for £6.00 and currently on pre-order to be shipped January 15, 2021.

The candle is made vegan-friendly, cruelty-free and with soy wax.