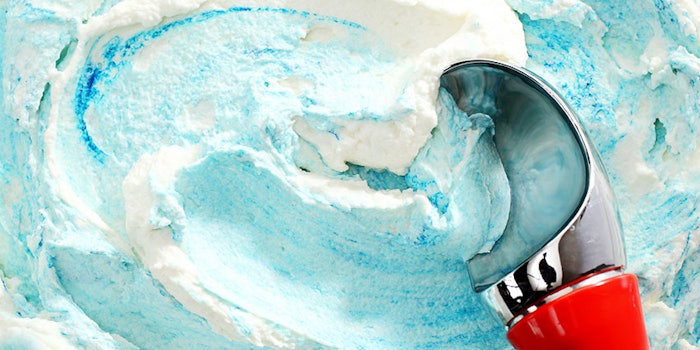 The whole world is screaming for ice cream. According to Mintel, the global ice cream market is on the rise, with 13 billion liters of scoop sales in 2016 worldwide. With rising sales comes new trends in ice cream presentation, inspiration and ingredients in the world's markets.
India, Indonesia and Vietnam are leading the charge of Eastern markets that are breaking into a recently Western-dominated field, with India expected to overtake the U.K. market this year after a CAGR of 13% over the past five years. In the West, Eastern-inspired flavors and formats remain popular—green tea, mango, wasabi and saffron appeal to Westerners with an exotic palate, along with other styles such as Indian kulfi and Japanese mochi.
Fast Facts
The report also shows that:
China leads the market with 4.3 billion liters in sales in 2016, ahead of the U.S. at 2.7 billion liters and Japan with 756 million liters.
Not every individual market is on the rise; in the past five years, Switzerland's volume of ice cream sales showed a -3% CAGR. Thailand, Denmark and the U.K. follow with a -2% CARG, and the U.S. with a -1% CAGR.
Norwegians claim the title of biggest ice cream eaters, with 9.8 liters consumed per capita in 2016.
Dairy-free and other free-from formats are gaining speed; 59% of Europe's launches in 2016 featured a vegan claim, with 4% of worldwide launches carrying the claim.
Germany contributed 19% of 2016's vegan ice cream and dessert launches, the most in the world.
32% of ice cream products launched in 2016 came out of the Asia Pacific region; only 14% launched from North America.
30% of Canadian consumers would be interested in trying Eastern-inspired ice cream flavors, followed by Italian (20%), Polish (17%) and French (16%) consumers.
Thai-style rolled ice cream reigns on social media in the West, and is gaining traction with mochi and booza—a slow-melting ice cream variety from Syria and Lebanon— in the North American market.