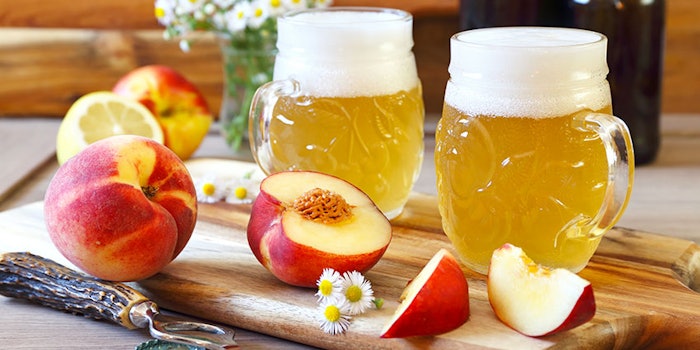 Fruity flavors have been hopping into IPA releases, stepping out from typical fruit beers that taste like the flavor listed on the label. Newer options carry off complex flavor profiles that incorporate fruit notes while maintaining an unmistakable beer flavor.
IPAs, typically bitter with floral, earthy and piney flavors, have long had a citrus flavor imparted from the hops used in brewing. Stone Brewing has released some more fruit-centric IPAs—ready for summer—including Give Me IPA or Give Me Death, and Tangerine Express IPA.
Give Me IPA or Give Me Death was created as a collaboration to celebrate the brand's new Virginia brewery, and was brewed with raspberries and blackberries that impart a ruby amber hue. Caramel malt, pretzel, black pepper and vanilla accompany the hops, framing the berry flavor that help to bring the beverage together.
Tangerine Express poured a golden orange color with a bitter orange peel aroma mixed with citrus, pine and hops. It tastes like bitter rind while remaining juicy with the fruit notes of lemon, grapefruit, pineapple and especially tangerine.
Read more on new IPA flavors at thetimes-tribune.com.