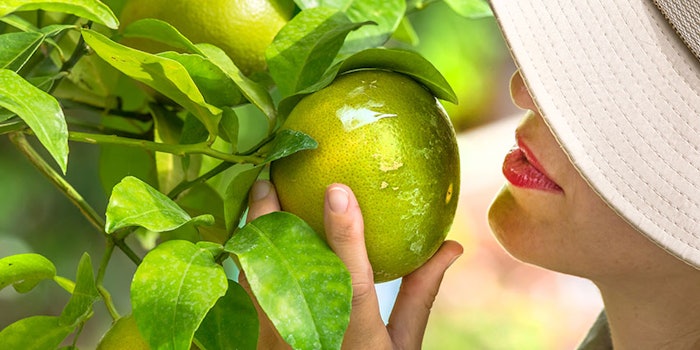 New scents for a new season are in the air for the warmer months. This season's trends are staying close to traditional winter and fall profiles. Read on for scents to watch out for this summer.
New Take on Citrus: Woodsy scents step away from the fireplace and into the sun with bright citrus notes mingled with sandalwood and driftwood. Tangy grapefruit or juicy blood orange add a different twist from summer's typical lemon and orange profiles.
Cooling Options: Minty scents add a cool, summery boost to musky notes and pair well with citrus for bursts of refreshment. Airy notes such as cotton and rain also help to combat the summer sun and cool down wearers, with a crisp profile.
Bold and Spicy: While strong peppery notes are typically more desired during colder months due to their weight, pink pepper berries are seeing some popularity and have a rosier scent than their spicier, more tingly ingredient kin, black peppers (which can also be used for an unexpected summer scent).
Learn more at bravotv.com.