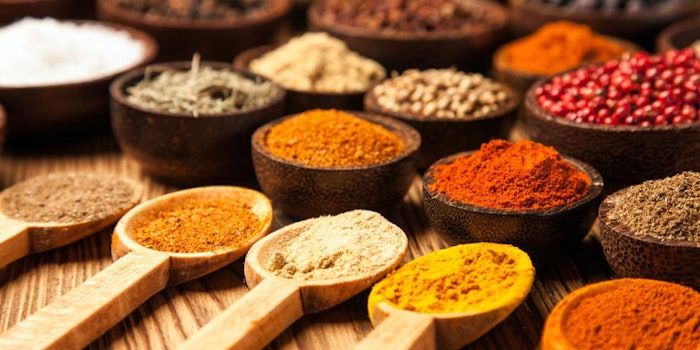 Will these "sparks" turn into flames? Bell Flavors & Fragrances thinks so. The company released its 2017 Spark trends, identifying flavor and fragrance inspirations expected to hit it big in the U.S. this year.
Bell anticipates flavor to go back to basics with inspirations from around the world, scaled down to a regional and local level. The company's flavor discoveries include:
Plate-passing at izakaya (Japanese-style pubs) and sake bars sprouting up in the U.S.
Exotic touches with fruity, spicy surf and turf options inspired by Polynesia
Brunch domination for not-so-early birds
Throwback to tradition with cinnamon, curry and flavors from Arabic cuisine
Elevated staples with unconventional preparations
American flavors that range from sea to shining sea, such as chili, vanilla and black pepper
Global inspirations, ageless beauty and a more unisex-mindset helped to determine Bell's fragrance discoveries, including:
Stepping back into nature with fragrances grounded in the outdoors, made with natural and sustainable botanicals
Destination scents, inspired by far-away travels to bring a bit of Cuba, Morocco and the like into the everyday
Self-care scent-wear: Bringing holistic wellness practices into fragrances with natural ingredients
Unisex scents, for fragrance that fits the wearer and not a gender
Revived classics that call back to generations past, following the example led by refreshed music and beauty regimens from time gone by
"We are thrilled to launch our next round of Spark trends to ignite your creativity and inspire your senses for product development. We are excited to 'spark' your interests!" said Kelli Heinz, director of marketing and industry affairs at Bell.