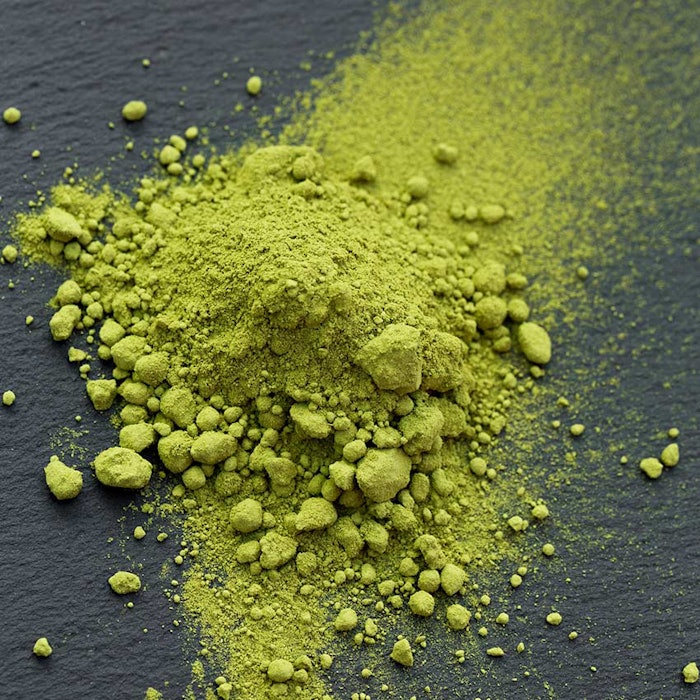 As the end of 2015 nears, Comax Flavors has released new collections based on flavor trend predictions for 2016: Green Goodness; Cup of Tea; Cuban Culture; and Chef's Table.
1. Green Goodness
Health and wellness can hardly be described as a trend anymore—according to the Global Wellness Institute, the worldwide wellness industry is a $3.4 trillion market. Specifically, the healthy eating/nutrition/weight loss sector is worth $574.2 billion.
Comax states that as part of the health and wellness lifestyle trend, consumers are searching for natural and less-processed products, which naturally places green vegetables and fruits in the limelight.
"There's been a gradual increase in green-themed products and to tap into this trend and meet the demand for green vegetables and fruits, we created a unique green range," states Catherine Armstrong, vice president of corporate communications for Comax Flavors.
Flavors in this group include:
Avocado Pear
Broccoflower
Green Jackfruit
Jalapeño Honey
2. Cup of Tea
U.S. retails sales of tea and ready-to-drink tea grew 19.8% to $7.3 billion between 2009 and 2014, according to Mintel.
To further support the tea trend, Comax points to the National Restaurant Association's annual "What's Hot 2015 Culinary Forecast," which revealed specialty ice tea such as flavored tea and matcha as trending in nonalcoholic beverages.
"To address consumers' affinity for tea with healthful benefits, we developed a variety of emerging tea profiles," says Armstrong.
Flavors in this group include:
Cascara Tea
Dandelion Tea
Matcha Rose
Turmeric Orange Ginger
3. Cuban Culture
The recent lift of the U.S. Cuban embargo is creating new opportunities for Americans and propelling Cuba into the public eye, says Comax. Cuba is preparing for as many as 10 million American tourists per year, according to the International Monetary Fund. Last year, Cuba welcomed only 700,000 U.S. tourists.
Comax says that Cuban culture with a focus on cuisine will be influential in the culinary scene. "As we know, multicultural consumers and the younger generation are driving new flavor profiles. We see Cuba as a natural extension for the next ethnic food inspiration and wanted to offer authentic flavors," says Armstrong.
Flavors in this group include:
Café Cubano
Cuban Sofrito
Mamey Mojito
Toasted Coconut Flan
4. Chef's Table
Comax reports that the customer experience is being driven by technology—consumers seek social, interactive and authentic culinary experiences.
The company points to Netflix's 2015 docu-series Chef's Table, which gives viewers a behind-the-scenes look into renowned international chefs' process from preparation to plating.
"Flavor and texture are key factors in consumers' culinary experiences. How food and beverages are prepared, such as fermenting, pickling and smoking, is becoming significant. We created an array of flavors based on specific preparations to appeal to a wide audience," notes Armstrong.
Flavors in this group include:
Coconut Vinegar
Pickled Artichoke
Roasted Strawberry
Smoked Avocado