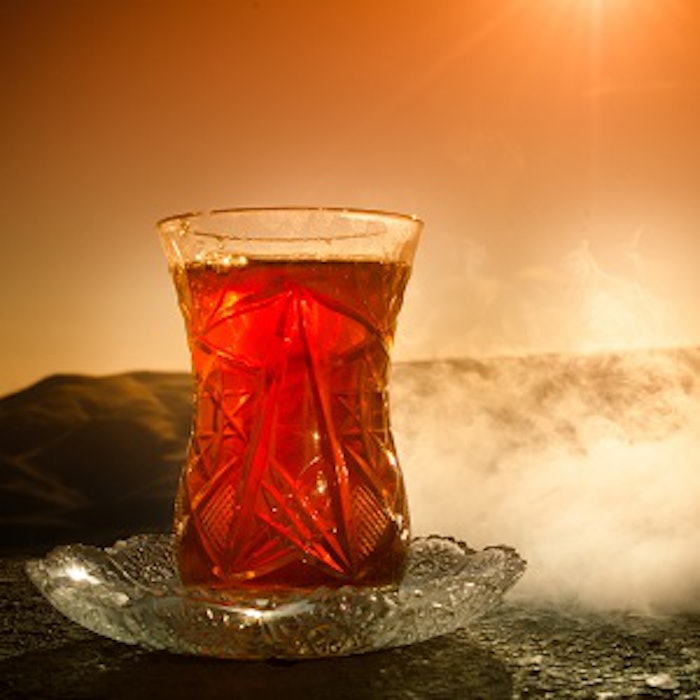 A recent spate of trend reports for the year heightened the emergence of unique ingredients, sensory combinations and global influences. Herein is a survey of some of the year's leading themes.
Tea Time
Tea flavor profiles for the summer months can vary from tangy to aromatic to variants with a cool and fresh profile, according to Bell Flavors & Fragrances. Meanwhile, consulting firm Sterling Rice Group (SRG) has focused in on matcha, a green tea high in nutrients, which can be incorporated into ready-to-drink formats. Sensient, on the other hand, looks to cascara, or sultana, tea, which is made from dried coffee plant berries and typically mixed with cinnamon.
F&F Floracy
Fragrance house Seven has identified floral influences in a range of on-trend fragrance profiles, from "Illuminated Minerals," which pairs transparent florals with sheer, metallic, cool aldehydes, to "Cubic Color," which combines fruity florals with contrasting spicy and citrus notes. Meanwhile, Bell has looked to floral notes in marc-de-champagne truffles, which create a wine-cocktail impression appropriate for female consumers. On the other hand, Sensient has identified the mild flavor of desert wildflower for an accessible, though polarizing, profile.