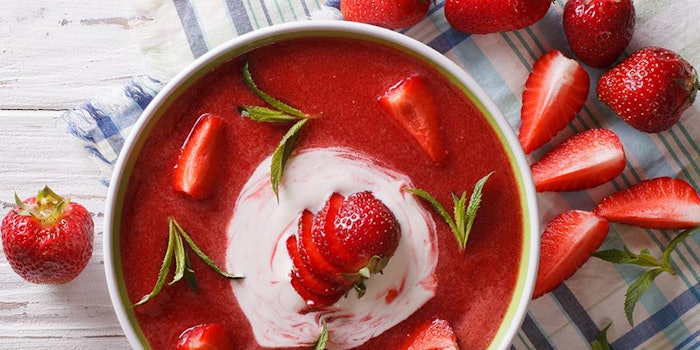 While most may think of soup as a warm, savory comfort food, rising trends in Poland say otherwise. With the dish already holding a firm spot in Polish meals, the ready-to-eat (RTE) soup market has begun to explore its sweet side (via Mintel).
Comfort Food with a Twist
Meant to play off of the nostalgia of eating sweet soup dishes at summer occasions, Profi, a Polish food brand, released Childhood Memories (Wspomnienie Dzieciństwa) in summer 2016. The range of fruit-based RTE soup can be prepared hot or cold, have thin textures and contain ingredients such as noodles and solid fruit, stepping them out of smoothie territory. Flavors in the range include apple soup with cinnamon and noodles, cherry soup with noodles and forest fruit with noodles.
Sweet flavors have seeped into snack culture as well: Preferences for healthy snacks across Europe have allowed the niche market to grow. Single-serve sweet soups have hit the shelves, with strawberry and gazpacho flavors standing out.
For more information, head to Mintel.