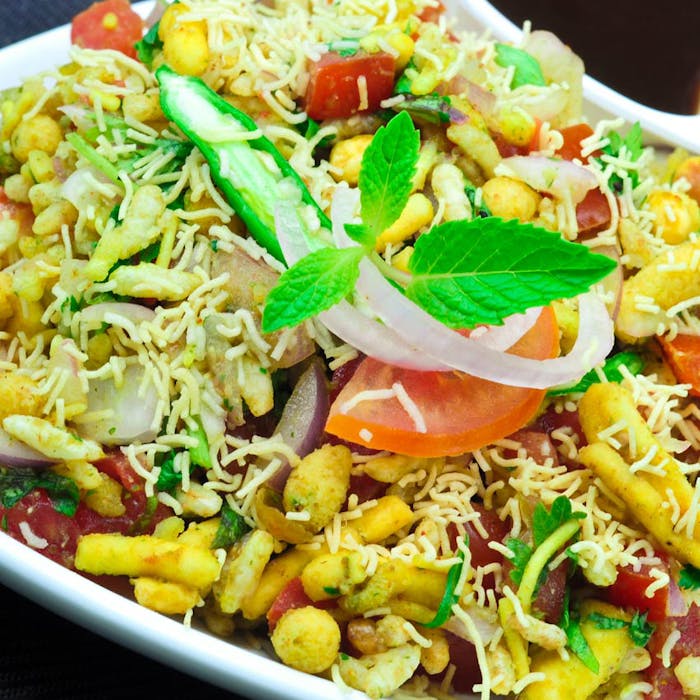 Bell Flavors and Fragrances featured flavors from India at the Institute of Food Technologists (IFT) expo in Chicago on July 17-19. According to Bell, the contrasting tastes from savory to sour to sweet in unique Indian flavors are growing in popularity, offering new comfort foods for consumers.
Muses from Mumbai
On the first two days of the expo, Bell showcased a savory dish of Bhel Puri which is made out of puffed rice, vegetables and tamarind sauce. This dish is a classic savory snack from India that originated in cafes and street food stalls of Mumbai. The dish highlighted these flavors with a cilantro tamarind sauce, a cucumber mint raita and a tamarind fire sauce to add a bit of spice.
On the third day of the conference, Bell highlighted both a savory dish and a sweet dish. The savory dish was a naan pizza with a Tikka Masala curry flavor and pimento cheese curry flavor topped with a sweet and spicy mango chutney. The sweet dish showcased was a malai gola, a common streetfood delicacy with complex flavors. The gola is shaved ice which can be topped with numerous different syrups and fruits for a multitude of flavors. Bell suggested Dehli-uxe with tamarind, cumin, pineapple, mango and saffron flavors.
On the beverage side, Bell showcased a vanilla cardamom and Indian spice flavored cold-brew coffee drink.