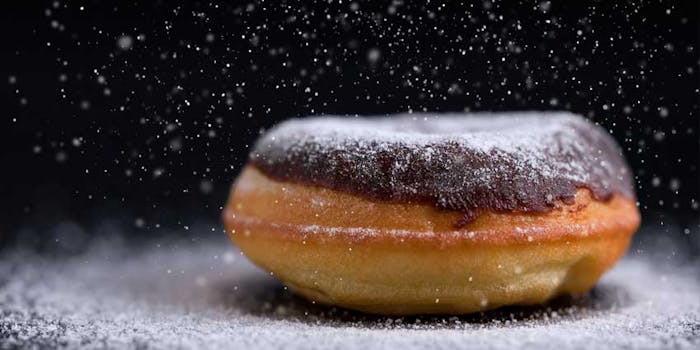 According to a 2017 sugar reduction trend report from Mintel, more than 80% of consumers check the sugar content of beverages and foods before making purchases.
The U.S. Department of Agriculture and Health and Human Services designed the 2015-2020 Dietary Guidelines to help Americans eat a healthier diet. In addition to this, the U.S. Food & Drug Administration announced a new nutrition facts label for packaged foods to reflect scientific information, including the link between diet and chronic diseases such as obesity and heart disease.
Ingredion Idea Labs told Perfumer & Flavorist, "The sugar content of foods and beverages is under intense scrutiny by health organizations, government bodies and a growing number of consumers … consider how to deliver the sweetness your consumers expect with the low or no sugar they increasingly demand."
With sugar reduction becoming more of a demand from both the government and consumers, the industry continues to develop sweet solutions without sacrificing taste.
Sweet Dreams are Made of Solutions
Various suppliers in the industry are developing solutions to replace sugar in response to the health and wellness movement, while enhancing overall taste perception.
Flavor modulators play a role in masking off-notes in stevia and other natural sweeteners to maintain a palatable sweet taste. Kerry's portfolio of flavor modulators, TasteSense is an example of this technology as it can be labeled as natural flavors and used to mask undesirable flavors in beverages when stevia or other natural sweeteners are used to replace sugar.
Sensory perception plays a role in sugar reduction through the combination of ingredients that stimulate taste receptor sites without adding calories. Comax Flavors' Sweetness Enhancers, for example, are added to food and beverages and provide nutritional benefits to formulations.
Plant-Based Ingredients and Clean Labels
"As consumers seek to ensure healthier lives, health and wellness is ever-growing with a focus on better-for-you food and beverages," said Amy Marks-McGee, Trendincite LLC. "Vegetarianism, veganism, rawism and flexitarianism are on the rise and have led to a growing interest in plant-based products."
In a recent report by Markets & Markets, the clean label market is expected to reach $47.10 billion by 2022, increasing at an average rate of 6.60% CAGR.
According to Ingredion's proprietary research, 61% of consumers said added sugar on the nutrition label negatively impacts their purchase intent.  
"Ingredion's sugar reduction toolkit provides a variety of solutions to choose from including plant-based zero calorie stevia leaf sweeteners like Bestevia 95% pure Reb M and Reb D, a portfolio of Enliten stevia sweeteners across a range of Reb A contents, VersaSweet portfolio of low-sugar syrups including non-GMO and non-GMO project-verified low sugar corn and tapioca syrup options, a wide portfolio of polyols, including non-GMO options and access to a wide portfolio of fruit and vegetable concentrates that offer opportunities for sugar reduction in addition to a clean, simple and consumer friendly label," said Afrouz Naeini, senior manager of marketing, sweetness, NA innovation and strategy, Ingredion.
A Tasteful Treat
In addition to F&F suppliers developing various flavor modification techniques, consumer packaged goods (CPG) companies are working toward cutting back as well.
In 2016, CPGs reduced sugar and salt ingredients in about 20% of their products as shoppers started to form an interest around healthier brands.1
For example, Kellogg's announced its plans to reduce 20% to 40% of sugar in three of its top selling children's cereals by the middle of 2018. Nestlé is working toward reducing 5% of sugar in products by 2020 to meet consumer's health demands.
According to the Nestlé website: "Between 2000 and 2013 we reduced the amount of table sugar in our products by 32%, with a real focus on children's foods. In 2014 we committed to a further 10% sugar reduction by 2016 in products that did not meet our nutritional criteria. By the end of 2016 we'd reduced sugar by 39,000 tonnes (8% on average) in these products."
As suppliers and CPGs work close together to meet the evolving needs of consumer's preferences and health, other forms of sugar reduction solutions and technologies will come about in the future as this trend turns into a norm for the industry.
References:
Accessed on Dec. 18, 2017
www.bloomberg.com/news/articles/2017-03-13/sugar-and-salt-content-shrivels-as-consumers-get-wise-on-health