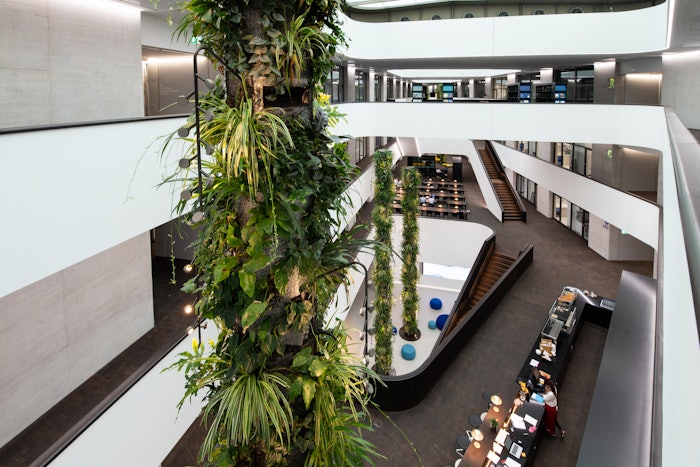 Givaudan media gallery
On September 19, 2023, Givaudan was presented RE100's 'Enterprising Leader' award at a ceremony in New York City as part of the official Climate Week celebrations.
RE100 is the global corporate renewable energy initiative bringing together hundreds of large and ambitious businesses committed to 100% renewable electricity. The 'Enterprising Leader' award recognizes organizations that are demonstrating leadership in their industry or home market by embarking on their renewable electricity journey. Judges look for evidence of organizations who are going 'above and beyond' on their renewable electricity strategies as well as examples of innovative and impactful sourcing strategies and organizations' approaches to overcoming challenges within these.
Givaudan's head of Global Procurement and Sustainability, Willem Mutsaerts commented,  "We're extremely proud to be recognized for our renewable electricity efforts, the success of which is driven by colleagues around the world who play a part in our journey every day. As we continue to advance towards our own goals, we must also look at the bigger picture and the wider collective impact we can be part of. As a business community we must continue to raise our level of ambition on climate action; leveraging shared knowledge, insight and inspiration to fuel action. Partnerships like RE100 enable this which is why they are so vital to achieving our collective aims and why our membership is so important to us."