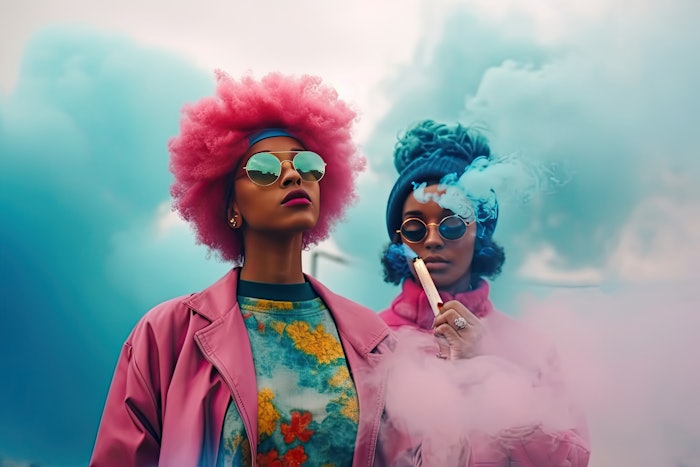 Adobe Stock
Givaudan has introduced its latest creative vision, "What is love?," designed to translate Gen Z's love and seduction language into olfactive creations to be showcased in an immersive experience.
Related: The State of Fragrance According to InterParfums Jean Madar
According to Givaudan's internal quantitative survey, 73% of 16-24-year-olds in the United States, and 68% in France respectively believe that fragrance is the decisive factor that seals the deal with their crush.
"What is love?" brings to life Gen Z's take on love and seduction, within the context of unfiltered digital exposure. "What is love?" is said to be the result of extensive research, driven by consumer insights and monitoring of social media, ensuring the most accurate and nuanced olfactive expression of these new love codes which prioritize inclusivity and unbridled emotion.
Arnaud Guggenbuhl, Fine Fragrance head of Global Marketing Insight and Image, stated, "By embracing Gen Z's reinvention of sensuality, gender and relationships, "What is Love?" delivers a realistic reading of what "love" means to this generation. The importance attributed to vulnerability and authentic feelings offers an outstanding inspirational playground for our perfumers, who by empathizing with this "rule-breaking" philosophy and ungendered approach, have shaken up all olfactive prejudices around attraction and love in perfumery."
Xavier Renard, global head of Fine Fragrance shared,  "Givaudan's expertise in decoding the ongoing and future needs of consumers, takes a new form through this creative program. Supported by extensive research led over the last two years, "What is Love?" addresses a strategic opportunity to reclaim a core tenet of fragrance, love, while exploring new narratives relevant to a new generation."
Creations belonging to the "What is love?" program will be showcased during an immersive, fragranced event, inviting Givaudan's customers to dive into the Gen Z universe, where cozy bedrooms live alongside phone screens, and where heartfelt emotions are the new love and seduction language.
The experience is set to take place in New York from September 18-29 and in Paris from October 9-20.