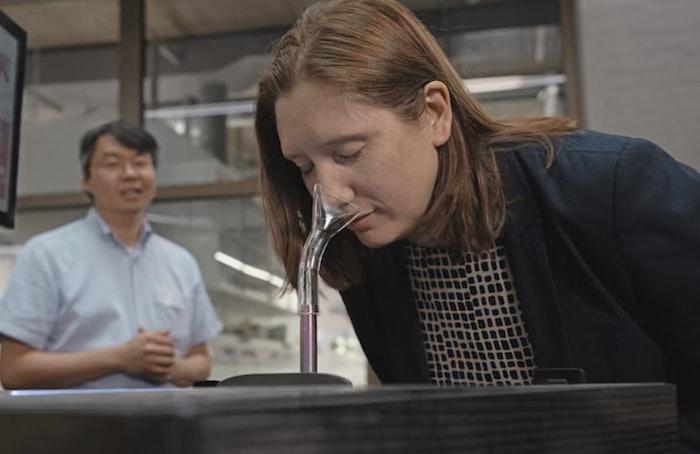 C/O Givaudan
Within the last six weeks, three key players in the flavor industry have announced expansions with acquisitions and innovation center buildouts. Here are the details of Döhler Group, Givaudan and IFF's efforts in the space.
Döhler has announced the acquisition of Boon Flavors, a premium flavor house located in Bangkok, Thailand. As part of this acquisition, Boon Flavors will be known as Döhler Thailand going forward and be managed by the company's founder, Piya Boonnamkitsawad.
In 2018, Boon built a state-of-the-art flavor plant in Bangkok. Boon will have access to all of Döhler's taste technologies and as well as application labs in Indonesia and Thailand.
Givaudan has expanded the Protein Hub at its flagship Zurich Innovation Centre in Kemptthal, Switzerland to support the growth of dairy alternatives. The expanded Hub offers specialized expertise, state-of-the-art digital technologies, and an integrated portfolio of solutions designed specifically for dairy alternatives to accelerate product development and co-create new food experiences in collaboration with customers.
To accelerate co-creation efforts, the Protein Hub incorporates the latest digital tools and artificial intelligence (AI) solutions for rapid concepts, prototyping and testing with consumers. For example, Givaudan's unique ATOM technology uses the power of AI to enhance the taste and aromas of alternative dairy products, and the company's patented VAS technology, which can be used to test and co-create aromas directly with consumers in real time. The facility also incorporates a state-of-the-art show kitchen, and laboratories with capabilities in chemistry, biotechnology, fermentation, flavor delivery technology, sensory, applications and food science. 
On August 15, 2023, IFF announced the completion of its North American Creation and Design center in New Century.
The center's upgrade includes the addition of two flavor creation labs, the expansion of existing food application design labs for dairy, bars, culinary and bakery, and a new lab for pet food development. The New Century facility is said to be the company's second largest creative center in North America and houses ten labs, and six state-of-the-art pilot plants.