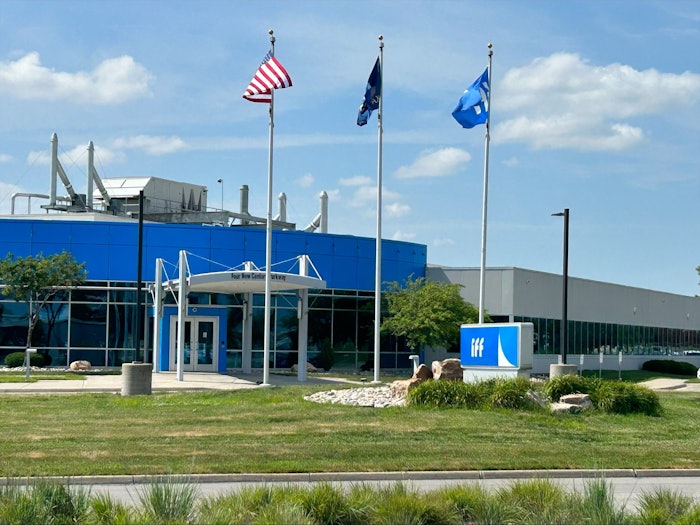 courtesy
On August 15, 2023, IFF announced the completion of its North American Creation and Design center in New Century.
Related: Giract Debuts 14th Flavor Research Awards Program
The center's upgrade includes the addition of two flavor creation labs, the expansion of existing food application design labs for dairy, bars, culinary and bakery, and a new lab for pet food development. The New Century facility is said to be the company's second largest creative center in North America and houses ten labs, and six state-of-the-art pilot plants.
Carmen Cain, regional president for IFF's Nourish divisions shared, "Our capability expansion in New Century provides a significant advantage to our customers. By integrating flavors, ingredients, and food design in one space, we can increase our speed-to-market while offering a breadth of knowledge and resources across multiple food categories. This investment strengthens our end-to-end IFF Product Design approach in which we reimagine future-proof concepts and experiences by combining our expertise in ingredients and flavors with a deep understanding of consumer behavior."
The two new flavor creation labs are divided into sweet and savory applications. IFF flavorists will develop alongside the dairy, bakery, bars, culinary and pet food product application and design teams. ​
Debra Missel, regional creation & design director for North America further explained, "Product development cycles are shorter today, so it's essential to be nimble. Having flavorists on-site working side by side with our product application and food design experts enhances our ability to rapidly create total product solutions that address both functionality and taste. In fact, New Century has one of the largest dairy and cereal bar pilot plants in North America. This investment benefits our customers because it streamlines their development times, getting products to the shelf that much faster."