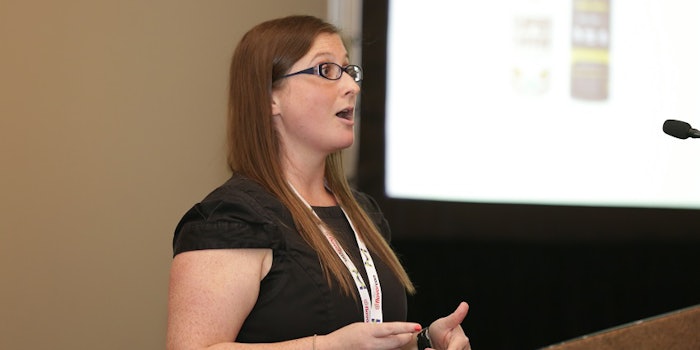 At Flavorcon 2017, trends and perspective on RTD beverages were among the main topics discussed during the 2.5-day event.
Flavor experts and market researcher examined the RTD beverage market, citing its struggles, trends and areas of growth. Though each presenter brought their unique perspective, common topics such as health in beverages, global economic shifts and beverage flavors were discussed.
"Consumers are demanding products that really help address all their health and wellness needs, while on the go," said Ilana Orlofsky, marketing manager for Imbibe. "Convenience is really the number one driver." 
Enhanced RTD
During Orlofsky's session, the topic discussed what's hot and trending in beverages. Among the RTD categories that she highlighted include enhanced waters, coffees, plant-based beverages and tea. Surrounding these categories, Orlofsky discussed some of the following trends:
Health is wealth. The wellness trend has been established in RTD for some time now. However, people are looking for more health benefits from their beverages than ever before. Consumers are looking for beverages that help with their energy levels, digestive health and cognitive function needs. Some examples include probiotic-infused products, clean energy drinks and beverages with Omega-matcha or antioxidants for mental health benefits. 
Morning cup of coffee revised. The demand for the morning cup of coffee has never been stronger. One of the strongest trends in recent years has been the demand for cold brew coffee. In addition to looking to coffee for its energy benefits, consumers are looking for an experience. Superfood lattes, such as matcha, beetroot, rose and coconut ash, are coffee beverages that are enjoyed more for its aesthetic value.
Water 2.0. One of the strongest growing beverage markets is the bottled water segment. In this segment, consumers are looking for many of the same benefits in other beverages, which include wellness needs, energy and eco-friendly products.
A Global Perspective
Then on day two of Flavorcon, Howard Telford, senior beverages analyst at Euromonitor International, looked at the global beverage market and discussed obstacles and opportunities within the market.  
Telford reported that the RTD beverage market's slow growth is affected by several global shifts, which includes economic instability, heightened regulatory scrutiny, an older, more urban consumer and a continued demand for healthier drinks. Some of the economic instability include a slowing Chinese market, Latin American uncertainties and concerns over Brexit.
Despite these obstacles, the RTD beverage market will see strong growth in the energy drink, coconut and other plant water and RTD tea segments. For coconut and other plant waters, consumers will be looking for products with that added health benefit. In energy drinks, consumers are looking for much of the same added health benefits but also looking for products that might be nostalgic, like the revived Jolt Cola.