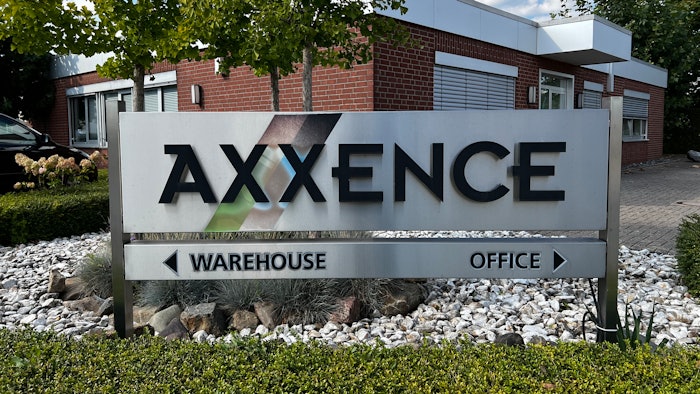 C/O Axxence
Axxence Aromatic GmbH (Axxence) and the Dutch research institute, Wageningen Plant Research ("WPR"), part of Wageningen University & Research ("WUR"), have announced their long-term strategic research and development collaboration.
Related: Capiton Acquires Majority Stake in Axxence Group
With a partnership agreement for the next five years, Axxence and WPR are further expanding their cooperation, which has been in place since 2015. The aim of this deepened collaboration is to drive forward research in the field of natural flavor substances. These substances are eventually used by Axxence's customers to develop natural flavors for the food and beverage industry and natural fragrances for the perfume and cosmetics industry.
The research projects will focus on the development and production of natural aroma ingredients by fermentation of sugars. Projects for the fermentative production of natural raspberry ketone and natural indole are already in progress. They will serve as a blueprint for new projects that are scheduled to be launched in the following months.
In the context of Axxence's growth strategy, the company recently started investing in a new manufacturing facility located in "Axxence Park" in Bratislava, Slovakia. The new facility will be important in manufacturing product innovations delivered by the R&D collaboration with WPR.
Peter van der Schaft, CEO of Axxence, stated, "At Axxence, we believe collaboration is the key to creativity and success. Our collaboration with WPR is an important strategic step to accelerate the further development and diversification of our R&D pipeline to offer our customers innovative products that respond to evolving consumer needs. With WPR's scientific expertise in plant sciences and its strong position as a part of the Wageningen Food Valley infrastructure, we have found the ideal partner to achieve this. We will continue to invest significantly in our R&D efforts to remain the pacemaker in the ingredients market for natural aromas."
Ruud van den Bulk, head business development and legal affairs at WPR, added, "Wageningen Plant Research strives to develop knowledge in collaboration with governments, companies and other partners to foster active dissemination of knowledge in society. We are therefore excited to further deepen our cooperation with Axxence with a long-term agreement. Over the last seven years, we have already been able to advance research in natural aroma substances through various one-off projects in biotechnology. From now on, our cooperation will intensify even more. By combining Axxence's deep understanding of aromas and our scientific expertise, we will facilitate the development and commercialization of natural products. This ideally fits with the ambition of Wageningen University & Research to help developing more sustainable production processes, which are less dependent on petrochemicals, while preserving biodiversity."
Want to know everything going on in flavor & fragrance? Sign up for P&F+'s newsletter. You can also follow along on Instagram and LinkedIn.