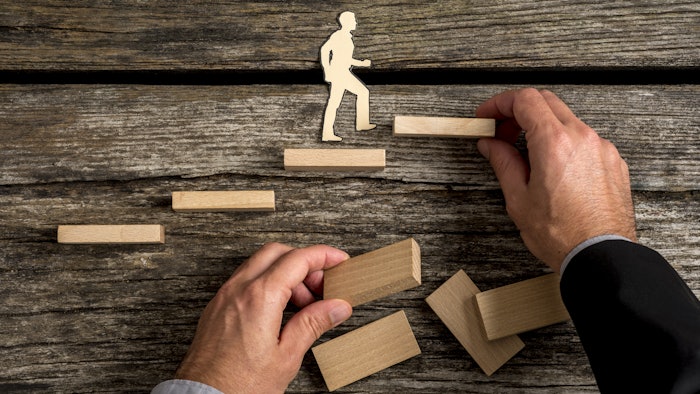 The F&F world is constantly growing and evolving, as well as the people who work within its myriad positions. From retirements to promotions to new, exacting hires, here's a recap of recent F&F appointments.

Perfumer Delphine Perdon Rupnow received her American Society of Perfumers (ASP) Membership Certificate at the ASP business meeting in Spring 2022.
Bell Flavors and Fragrances (Bell F&F) has announced several promotions at the company's headquarters in Northbrook, Illinois, as well as Middletown, New York.
Berjé Inc. has announced the promotion of Elené Costan to chief Human Resources officer, marking the company's continued commitment to employee satisfaction and growth.
Bolloré Logistics has announced the appointment of Jean-Baptiste Buée a head of Luxury for the Americas. Based in New Jersey, Buée will report to Marc Sawaya, vice president of sales, North America.
Bolloré Logistics has announced the appointment of Nathalie Leger as global vice president of the Luxury, Perfumes and Cosmetics vertical at Bolloré Logistics.
Calyxt, Inc. has announced two new hires—Suellen Boot will assume the position of business development director, while Elizabeth Teigland will take on the role of manufacturing director.
Calyxt, Inc., a plant-based synthetic biotechnology company, has announced that Gerry Nuovo has joined Calyxt as senior vice president of Business Development.
Royal DSM has announced the appointment of Edson Barros as senior director R&D, Innovation and Marketing.
On Tuesday, June 14, 2022, the Robertet Group confirmed its new corporate structure, which consists of separating the positions of chairman and chief executive officer (CEO).
Global packaging supplier TricorBraun has named Scott Beamer chief financial officer, effective immediately. He succeeds Declan McCarthy, who has been appointed president of TricorBraun Europe.
Want to know everything going on in flavor & fragrance? Sign up for P&F+'s newsletter. You can also follow along on Instagram and LinkedIn.