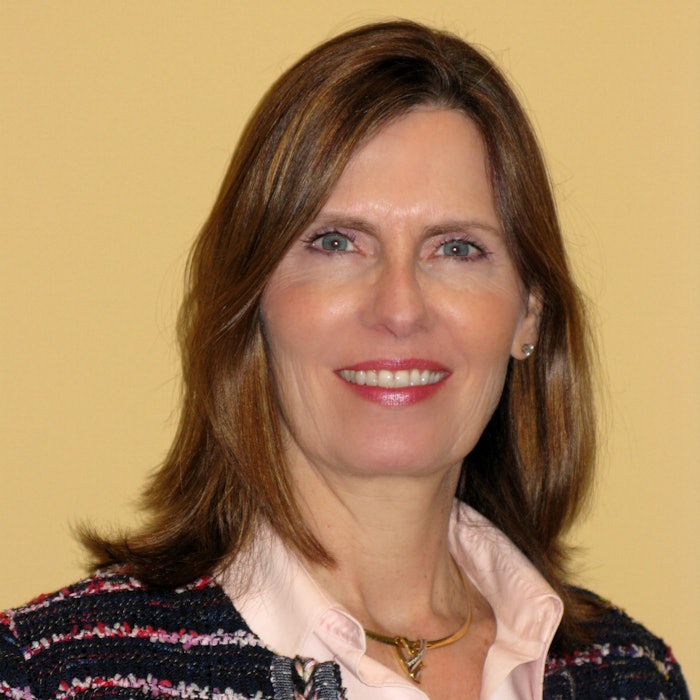 During the NAFFS' 104th Annual Convention last November, Berje senior account executive was announced as the new president. Perfumer & Flavorist+ connects with Murphy to catch up on her presidency, the organization's scholarship program and how the flavor community can get involved.
Perfumer & Flavorist+ [P&F+]: How have the first few months of your presidency been going? Any new exciting things to report?
Maureen Murphy [MM]: All committees are off to a great start planning the NAFFS annual meetings. The West Coast Flavor Industry Forum roundtable held on March 10, 2022, was in-person and exhibitors filled up quickly. 
The Technical Meeting is scheduled for May 12, 2022, in Kenilworth, NJ and our exciting speakers will focus on CTPAT, food fraud and the citrus market. The annual convention will be held in October 28-30, 2022, at our beloved Longboat Key Club in Longboat Key, FL. That committee has also been busy planning and has speakers and content we can all look forward to.  
In addition to these valuable meetings, I'd like to add a new social event this year simply for networking and well-deserved FUN. I think we all could use a dose of happiness after dealing with COVID shutdowns, masking, supply chain issues and inflation. We will announce a date and event soon so all can mark their calendars! 
P&F+: What has been the biggest challenge and/or opportunity that you have encountered while being the NAFFS president? 
MM: The biggest challenge I'd say is probably filling all day-to-day work demands from my busy position at Berje. The company has been very supportive of my involvement with NAFFS over the years and continues to encourage me, especially during this year as president.
P&F+: Could you touch on the scholarship program? Any follow-up success stories you can share on recipients? What is the goal and/or plans for the future of the initiative?
MM: During these years on the executive committee, the increased impact of the NAFFS scholarship program has been such a source of pride for the board. In the last five years alone, the annual scholarship amount has increased to nearly four times what it was. This year NAFFS awarded more than 40 scholarships to exemplary food science students at 11 different universities across the country. That's amazing to me!
The response to these scholarships has been so gratifying. Students write to NAFFS to thank our members for their generosity and they always share their increased interest in the flavor and food ingredients industries. That's what this kind of program is for: to advance the interest in food science to support the future of our industry.
The board's plan going forward is to increase the scholarship program to include at least one new university each year. We will continue to rely on the generosity of the NAFFS membership to make this happen.
P&F+: Is there anything that NAFFS needs from the flavor community, how can nonmembers get involved?
MM: Increased attendance at NAFFS four annual meetings is welcome. We aim to bring together members of the flavor and food-ingredient systems communities. We put together valuable, educational events that offer industry professionals the most current information while also being an opportunity to network with other flavorists and flavor industry professionals. Members are always happy to welcome non-members to help them learn more about the organization and all the ways we impact the industry.
P&F+: Can you share any plans or initiatives you are working on during your presidency?
MM: I would like to see this year's events to bring in as many new people to NAFFS as possible. It is in these new people that NAFFS will evolve and grow. 
Want to know everything going on in flavor & fragrance? Sign up for P&F+'s newsletter. You can also follow along on Instagram and LinkedIn.