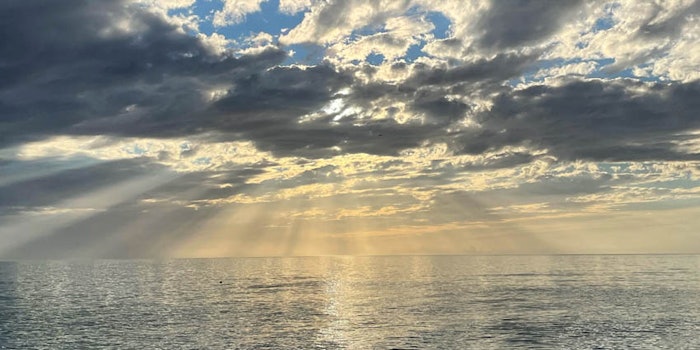 Perfumer & Flavorist+ took a quick trip to sunny Florida for the NAFFS' 104th Annual Convention before Flavorcon Virtual 2021.
Here's a recap of Day 1: 
Held within the Longboat Key Resort, the NAFFS' 104th Annual Convention kicked off with breakfast before four presentations exploring various trends, opportunities and challenges in the flavor realm.
The first of which was "Flavored Coffee–The Only Constant is Change," with presenter Jeff Nichols of Flavors & Fragrance Specialties. 
With a cup of coffee in hand, Nichols walked attendees on how coffee originated, the difference in beans and how they are sourced. He also explained the consumer shift in how coffee is consumed between millennials versus baby boomers. Nichols explored how flavor houses must pivot to speak to the "coffeehouse generation" while addressing these ever-evolving expectations and demands of consumers.
Nichols finished the presentation by passing around samples of three RTD coffee applications: cinnamon crunch cereal crunch (emerging flavor), mocha blueberry (cold brew system) and limoncello (progressive flavor).                        
The second presentation was "New Flavor Product Launches" by FlavorSum's Dave Franz, VP Sales & Marketing. Franz's presentation explored the recent flavor launches and consumer trends. For instance, the total number of launches of YTD for new products are down -4.5% in 2021. 
Categories in growth in innovation: baked goods, alcoholic beverages, nutritional drinks and soup. While the market has seen a decline in sugar confectionery, as well as sports and energy drinks.
Recent trends have shown a correlation between functionality (specifically mood-enhancing) and flavor in food applications such as ice cream is increasing. Consumer insights identify benefits associated with categories in lactose-free, emotional well-being, gut/digestive health and mood enhancement.
Franz also shares that FlavorSum utilizes a concept called "social listening," looking at Google analytics, social media, Pinterest, restaurant menus and other platforms to track and discover trends.
Third on the roster was "Flavor & Food Ingredients Supply Chain Discussion" with Neil Coole of the BSI Group. 
Rounding out day one's presentations was Tom Gibson of Flavorman, Inc. with "Flavor Creation in Whiskey." 
Want to know everything going on in flavor & fragrance? Sign up for P&F+'s newsletter. You can also follow along on Instagram and LinkedIn.