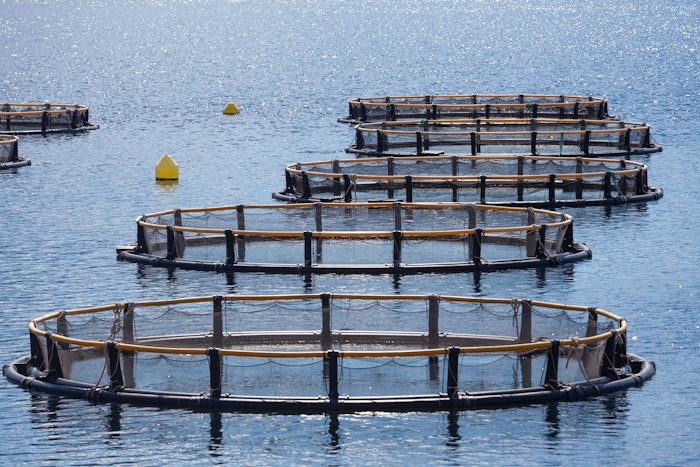 Symrise Flavor & Nutrition segment, Diana Aqua, has announced the segmentation of its offering into three distinct ranges, Extrapal, Actipal and Nutri. This offer will help aquaculture feed manufacturers to identify which products to supply to farmers according to their needs.
Related: Symrise Receives Award for Social Engagement
Extrapal includes the palatability enhancer range specifically designed for aquaculture.
Extrapal palatability enhancers help formulators relax about the fish feed intake during the rearing cycle. It also makes them and their formulations less dependent on animal proteins increase by using plants and novel ingredients. The fish can adapt faster to a new diet or formulation changes. Without having to worry about feed intake, formulators can focus on nutrition.
Actipal contains the standardized functional hydrolysate range for aquafeed palatability, health and nutrition.
Batch-controlled processes guarantee an adequate and stable level of free amino acids and bioactive peptides. Free amino acids increase the attractiveness of the feed and therefore the animal feed intake. Bioactive peptides exert a direct effect on key biological mechanisms, allowing for a higher resistance to stress and pathogens and thus leading to better health and survival. Sophisticated processes ensure the delivery of a stable peptidic profile batch after batch to achieve replicable results. In addition to the animal feed intake improvement and health benefit, the hydrolyzed proteins with low molecular weight quickly cross the intestine membrane, leading to improved feed efficiency and faster growth.
Nutri entails the nutrition range for aquaculture feed.
Processed in the company plants or with selected partners, the Nutri range offers the best of Nutrition for fish and shrimp feed. It carries the Diana Aqua guarantee for sustainable and traceable raw materials that are certified and carefully processed and also takes social welfare into account in alignment with today's global standards.
Want to know everything going on in flavor & fragrance? Sign up for P&F+'s newsletter. You can also follow along on Instagram and LinkedIn.