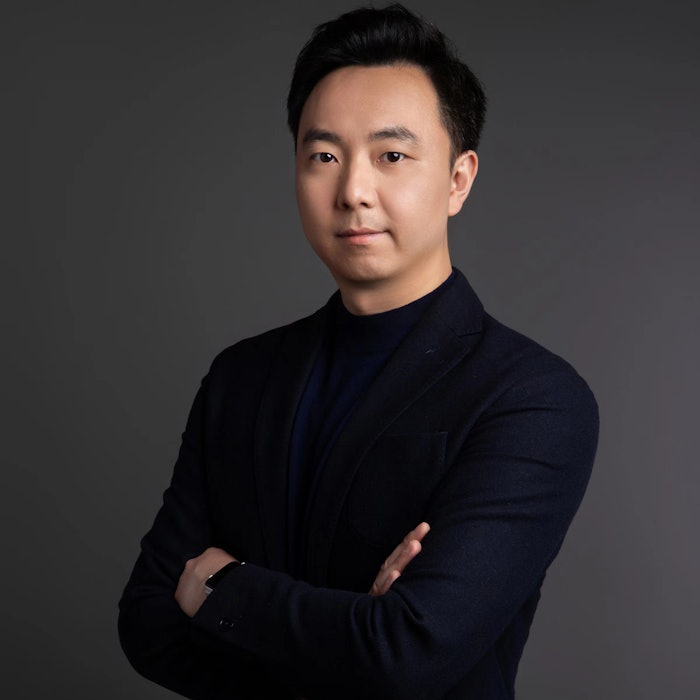 C/O FIRMENICH
Firmenich has named Steve Guo as a perfumer to its Fine Fragrance team in China.
Related: Firmenich and Xun Laboratory Debut Villa Harmony in China
With nearly a decade of experience in the industry, Guo was born in Beijing and moved to France to pursue a bachelor's degree in Chemistry at the University of Strasbourg and a master's degree in Engineering of Cosmetic, Flavors and Fragrances at the University of Montpellier 2. He trained in Grasse then moved to Paris, staying for three years working as a perfumer, and relocated back to China in 2021 before joining the Firmenich Fine Fragrance atelier in Shanghai in 2023.
In 2017, Guo created Chypre 24, his fragrance that won The International Perfumer's Prize, a competition organized by the Société Française des Parfumeurs (SFP). First established in 1957, the prize recognizes a perfume whose olfactive form is distinguished by its original character.
"In our continuing efforts to elevate creativity in the perfume industry, we are very happy to welcome such a talented perfumer to our Firmenich Fine Fragrance team in our Shanghai atelier," said Jerry Vittoria, senior vice president, Fine Fragrance. "Steve's knowledge and insights on the perfumery market in China, the highest growing region in terms of rising local brands, will give added value to our clients. It will also reinforce our pioneering leadership in this market, since we opened our Fine Fragrance atelier in Shanghai in 2019."
"He is our first Chinese fine fragrance perfumer who has worked in both France and China," shared Olivier Viejo, vice president, Fine Fragrance. "We have big plans for China involving future ingredients capabilities, immersive collaboration and co-creation opportunities for clients. He will be a strong asset for the Shanghai team, reinforcing the company's expertise with international brands that prioritize China."
Guo shared, "It is such an honor for me to join the roster of exceptional perfumers at Firmenich and take part in fulfilling the company's creative vision. Firmenich is known for its industry-leading palette of ingredients and I am very excited to explore all these new possibilities in fragrance creation."