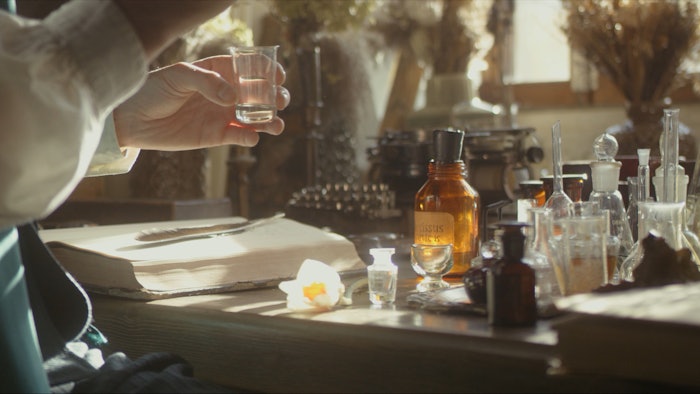 Adobe Stock
Firmenich has partnered with Xun Laboratory to launch Villa Harmony in China, The joint project is described as a perfumery studio for co-creation and inspiration, "rooted in rich Chinese history and culture, aiming to bring to life the unique history of ancient Chinese perfumery."
Villa Harmony is located within the Jin Ze Art Center, which houses a botanical garden said to be an inspiring venue for the holistic cultivation of body, mind and spirit, designed to allow creators, researchers and visitors to be fully embraced in the rich heritage of Chinese Perfumery.
With this center debut, Firmenich aims to help clients enhance authentic storytelling to reflect the rich olfactive history of China. The center plans to organize mini exhibitions and forum sessions for exchanges, designed to bring customers additional co-creation opportunities. 
"The opening of Villa Harmony marks a momentous integration of [a]rt, [t]technique, [i]ngredients and [p]erfumery," said Ilaria Resta, global president of Perfumery & Ingredients Firmenich. "We are proud to combine our legacies at this center of perfumery culture to support the preservation and revitalization of Chinese perfumery ancestry. Customers in China will benefit from having a completely unparalleled, holistic experience where they can re-discover and replicate ancient Chinese fragrance ingredients, for use in modern-day creations."
"The opening of Villa Harmony reiterates our bold ambitions in creating an ecosystem of partnerships in China, in never-before-seen spaces. We are demonstrating our confidence in leading the Fragrance segment in the dynamic Chinese market, paving the way for customers to discover new olfactive directions," said Paul Andersson, President of Firmenich China.
Olivier Viejo, vice president, Fine Fragrance APAC, added, "This project extends the capabilities enabled by our Fine Fragrance Atelier in Shanghai, where we will further put a premium on our Fine Fragrance footprint in China by reinforcing our cultural and historical understanding of Chinese Perfumery. Our local and international customers will benefit from the immersive experiences, co-creation opportunities, fragrance creativity and product inspirations that are additionally introduced with the opening of Villa Harmony."
"Xun Laboratory is devoted to the research and promotion of the rich, ancient Chinese heritage, to let a wider audience appreciate the beauty and evolution of our culture," said Ma Xi Rui, head of Xun Laboratory. "Aligned with our philosophy of striking a harmony between man and nature, the past and present, we are excited that Villa Harmony will help customers apply traditional cultural elements into modern scent designs, to push the frontier of pioneering and innovative perfumery creations together."