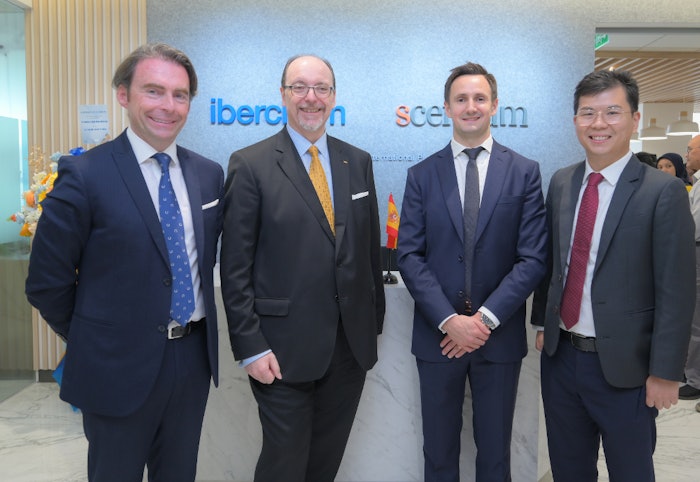 courtesy of Iberchem
Iberchem, part of Croda International Plc, today inaugurated its new creative center in Jakarta, Indonesia. The new facility  is said to comprises the activity of both Iberchem and Scentium, the flavor division of the company. 
Related: Iberchem Launches IB-BI In-House Biodegradability Laboratory
Located within the Tokopedia Tower, the center features sampling and application labs as well as testing cabins for personal care and home care products. Spanning over 900 square meters the hub boasts recently extended team of fragrance technicians and specialists. 
José Balibrea, managing director of Iberchem commented, "This new facility is a key achievement in our 2025 strategy to potentiate our activity in high-growth markets. It also demonstrates the importance and relevance of Indonesia for the company. This creative center now puts us in a privileged position to further strengthen our long-term growth." 
General manager Pierre Marchadier added, "This new center highlights our ongoing commitment to our regional and local customers: from the design of the space to the location, we kept in mind their needs and their wants. It will provide our local team with even more agility at the time of delivering fragrance solutions. Our customers will now benefit from a faster response from our team."