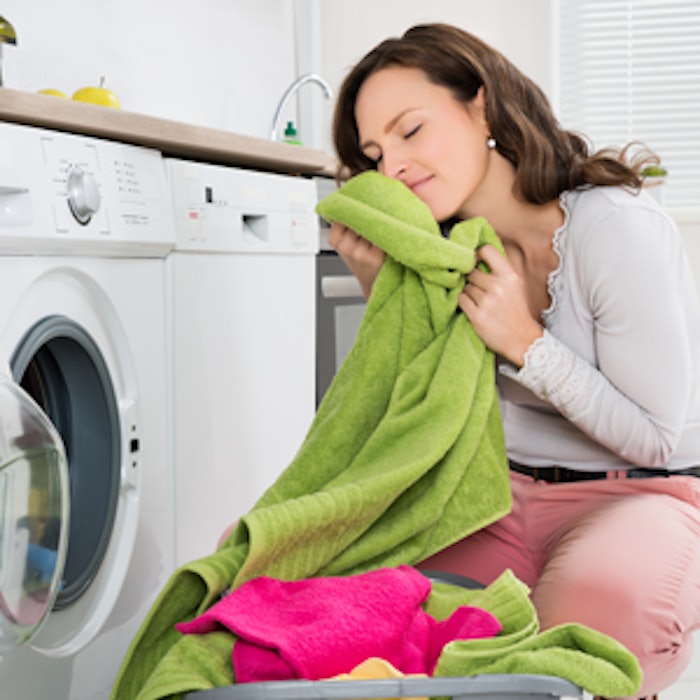 Promoting health, safety and joy, the American Cleaning Institute (ACI) focused on the significance of cleaning products. Used daily at school, work and home, consumers and customers are consistently searching for improved cleaning products via clean labeling and transparency.
The company developed a video: ACI For Better Living, focusing on the cleaning product supply chain with insight from industry executives.
"The consumer touches our products literally every single day," said Ed Vlacich, ACI board member, president, National Brands & Canada and chief marketing officer, The Sun Products Corporation. "Whether it's cleaning their laundry, cleaning their home, cleaning their families, cleaning themselves, we have a chance to really see our products in use in everyday life." 
"What drives the industry to innovation is the consumer, giving them products that really become experiences," explained Tom O'Brien, ACI board chair, senior vice president, Sasol Performance Chemicals.
Fragrances are incorporated in these cleaning products and play a role in the overall experience of creating a cleaner environment.
"When you clean that baby blanket, you put a wonderful fabric conditioner with a wonderful fragrance in it and it's soft and it feels great and it's clean," added Joy Atkinson, ACI board member, president, Body and Home Care, North America, Firmenich Inc. "You might smell that again and it takes you back to a very loving, caring moment that you had."
With its 90th anniversary of representing the United States' cleaning products supply chain, ACI is showcasing how the association and industry are contributing to better living through research, education and public outreach.
"The industry really has a drive and a passion to continue to help consumers' lives be cleaner, safer and more satisfying," said O'Brien.
Source: American Cleaning Institute