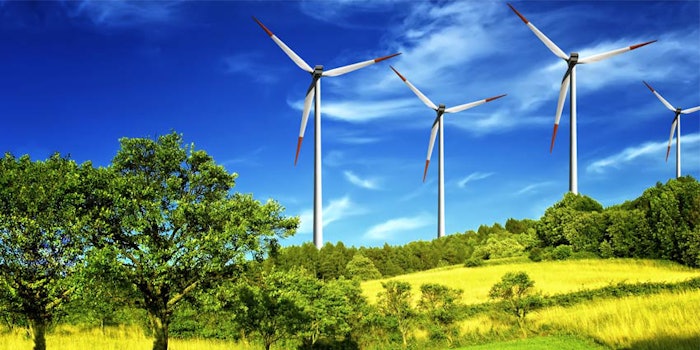 Sustainability has been at the forefront of companies' minds across the F&F world. Recent acquisitions, awards and movements support recent sustainability initiatives in different ways.
Related: F&F Sustainable Packaging Initiatives
Here are some of P&F+'s latest sustainability headlines.
IFRA x IOFI Release 2021 F&F Sustainability Report
The International Fragrance Association (IFRA) and the International Organization of the Flavor Industry (IOFI) released the 2020-21 Sustainability Report. The results show that more than 90% of the F&F market is addressing sustainability challenges in its methods, including responsible sourcing, environmental footprint, employee well-being, product safety and transparency. 
Genomatica Study Shows Sustainable Diluent Improves Fragrance Performance
Genomatica engaged MOCA Fragrances to conduct a study of over 100 common fragrance ingredients and four diluents to test compatibility and conduct organoleptic blotter evaluations. This generated more than 1,200 data points to derive conclusions.
Robertet Acquires Majority Stake of Astier Demarest
This investment reaffirms the group's sustainable sourcing of natural products with a reinforced presence at the source of strategic products for the industry.
Bedoukian Awarded EcoVadis Silver Medal
Bedoukian received a 2021 EcoVadis silver medal for its corporate social responsi­bility (CSR) sustaina­bility rating, which evaluates how well a company has integrated the principles of CSR into its business and management systems.
Genomatica Closes $118M Series C for Sustainable Material
The $118 million in funding will accelerate the global commercialization and expansion of sustainable materials, with the potential to reduce greenhouse gas emissions by 100 million tons per year.
Kerry Signs EU Code of Conduct on Sustainable Food System
The code commits to contribute to the creation of a sustainable food system across the European Union. It also commits to reaching more than two billion people by 2030 with sustainable nutrition solutions, adopting a science-based target for a 33% reduction in absolute emissions by 2030 and achieving net-zero before 2050.
Bedoukian Research Partners with One Tree Planted
Quarterly, BRI has pledged to plant a tree for every perfumer it has presented its renewable material, hydrofleur. With the help of its customers, it has planted 300 trees to date.
Clariant's Glucamides Wins ACC Sustainability Leadership Award
The ACC honor recognizes Clariant's sugar-based surfactants for personal care and home care cleaning products with lower emission profiles. Clariant's low-carbon glucamides are biodegradable with up to 96% Renewable Carbon Index, high biomass and good ecotox profile. 
Treatt Joins Sustainable Agriculture Industry Platform
Treatt will expand SAI Platform's sustainable best practices into Argentina and Peru for the remainder of this year and into 2022. As a member of SAI Platform, Treatt will continue to champion good working conditions for employees and promoting responsible and sustainable farming.
Want to know everything going on in flavor & fragrance? Sign up for P&F+'s newsletter. You can also follow along on Instagram and LinkedIn.