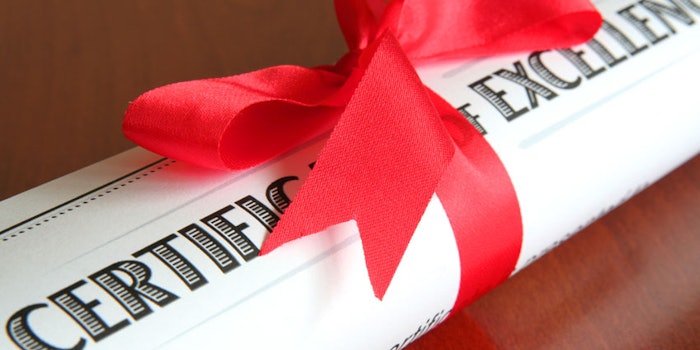 The Perfume Extraordinaire Fragrance Foundation Award is given to a single perfume every year after fragrances are evaluated by a blind panel of olfactive experts from various suppliers and manufacturers. Each fragrance house is allowed to submit one fragrance creation from any of their 2016 launches.
This year, the award went to Symrise for their Poppy Soma fragrance. The fragrance is included in the Les Potions Fatales line, an exploration of the appeal behind some of the world's most poisonous flowers. Specifically, the award winning perfume is based on the poppy flower with hints of Sichuan pepper, curry leaf, black gardenia, and red roses.
Poppy Soma was created by Symrise perfumers, Emilie Coppermann (master perfumer) and Dave Apel (VP senior perfumer) over the course of two years. A portion of the proceeds for this perfume will go to the American Association of Poison Control Centers.
"I am excited about the creativity of our perfumers who have crafted a true masterpiece for Quartana Parfums", said Achim Daub, president of scent and care at Symrise. "Taking home this most prestigious Fragrance Foundation Award is a true honor for us and underlines our mission to create better living through scent. A big thank you to everyone who has contributed to this extraordinary achievement!"