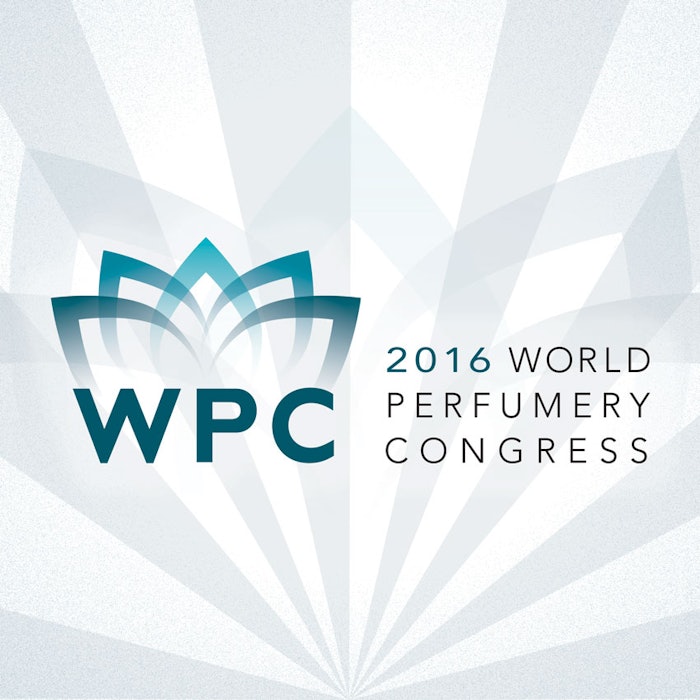 The agenda for this year's World Perfumery Congress will focus on sustainability and green practices through a series of presentations, panel discussions and a vibrant exhibition tabletops. The industry grew from 2% last year to 3% this year, with expectations of growth in unique scent formulations and niche brands and increased consumer spending on fragrances. 
The Event
The event this year will be held in Miami Beach at the Fontainebleau Resort from June 13th through the 15th. The program will feature presentations from thought leaders from various areas of the industry, such as formulation and packaging, with a focus on sustainability.
The Conference:
The keynote address, "Nature, Science and Communities," with Roberto Oliveira de Lima, CEO of Natura and Achim Daub, president, scent and care at Symrise AG, will explore current trends in natural ingredients and sustainable sourcing.
A two-part presentation, "Fragrance Sustainability Strategies" will focus on the opportunities and challenges of sustainability and footprint-minimizing strategies. Torsten Kulke of SVP global innovation and regulatory fragrances and oral care, scent and care division will begin the first session, followed by a panel debate with Mike Popplewell of Givaudan and Jason Kelly of Ginkgo Bioworks.
A two-part presentation by Tony Phan of MANE titled, "Designing and Accessing Green Fragrances," will discuss how consumers expect sustainable fragrances made with renewable resources and low environmental footprints. The next session will feature a panel discussion of the benefits of 'green practice' by Kip Cleverley of International Flavors and Fragrances Inc., Patrick Foley of P2 Science and Torsten Kulke.
Iain Stevenson of Proctor and Gamble and Laurent Le Guernec of International Flavors & Fragrances will deliver a presentation on "The Power of Scents and Brands" discussing the delight fragrances bring and how the value of brands expand with the happiness of consumers.
Along with the presenters at the conference, there will be more than 70 exhibitors showcasing the industry's latest innovations and information on new fragrance technologies. Major industry companies such as, Givaudan, MANE, and Symrise AG will be in attendance.
To see the full schedule and register for the conference, visit wpc.perfumerflavorist.com.