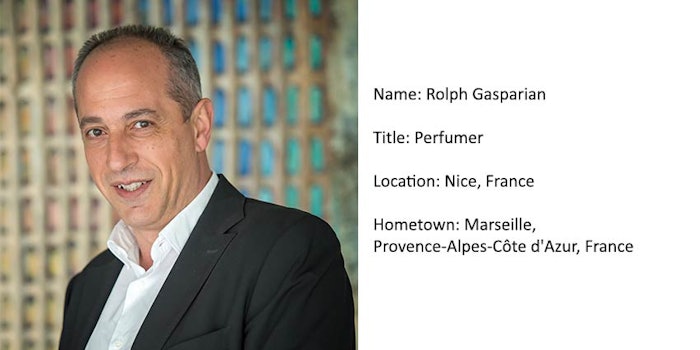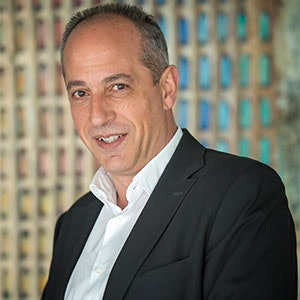 Perfumer & Flavorist+ [P&F]:What led you to the flavor industry?
Rolph Gasparian [RG]: I grew up in Provence (Grambois) near Manosque, hometown of Jean Giono.
In my village there was a lavender distillery where I used to work for my summer jobs, this is where I started to develop my interest in perfumery. I was wondering at the time about what was happening to these essential oils we were producing. Who was using them? and with which purpose? I started to interview people and gather information on perfumery, and this led me to the perfumery school in Versailles (ISIPCA).
Mane hired me right after school and, after a training in Bar-sur-Loup, I was sent on my first expatriation experience as a perfumer in Mexico for eight years. Later on, I was transferred to our affiliate in the United States where I spent nearly eight years before returning to Bar-sur-Loup. I have been working for Mane for over 30 years now. These experiences abroad helped me open my mind to other cultures and olfactive preferences and were of a great influence on the way I am approaching my job today.
P&F:What applications do you primarily formulate for? Do you have a favorite?
RG: Today my creations are focused on toiletries and especially on hair care. Shampoo is my area of expertise. I appreciate developing fragrances for shampoo because there is a technical aspect to the product (you have to cover the base odor) while at the same time, you have to immerse yourself into local cultures to adapt to the local tastes and preferences. My job allows me to travel the world, to approach the final customer wherever he or she is. I went to India, China and Japan to study how people approach the ritual of hair care and what they are expecting from a fragrance for shampoo. Every experience was an eye opener and, on a personal note, helped me enrich my [appreciation of the] culture of these different countries.
P&F:Where do you find inspiration?
RG: Inspiration can come from different sources, nature being one of them. Our roots at Mane dive deeply in the world of natural products, the company was founded 150 years ago: at the time, Victor Mane established an orange blossom distillery in Bar-sur-Loup. Observing nature can immediately spark some inspiration, for instance, right now is the season for tuberose, and I grow these flowers on my property near an old fig tree. At night, the entwined odor of the sensual intoxicating flowers wrapped in the green fruity aspect of the fig tree is a fragrance on its own, I am trying to capture this moment for a future creation.
Of course, there are other sources of inspiration like cooking or painting. Music is also very important when I am creating. I cannot work without music. The beat of the music is indispensable to the rhythm of my creations and it can range from Edith Piaf to Daft Punk or classical music depending on the subjects I am working on.
P&F:Describe yourself in 3 ingredients.
RG: Patchouli because it is mysterious and difficult to tame.
Jasmine because it is mesmerizing and intoxicating
Bergamot because it is playful and sparkling
The three combined are part of one of my favorite fragrances—Eau d'Orange Verte from Hermès which is like a second skin for me.
P&F:Do you have any favorite ingredients to work with? Why?
RG: Tuberose is key in my creations because of its captivating smell that can be married in many olfactive contexts being feminine or masculine.
I also love to take challenges working on the molecules created by our R&D department.
Right now, Aqual, a newly Mane patented material, is part of all my creations; I Iove the sense of mineral freshness it's imparting to my compositions.