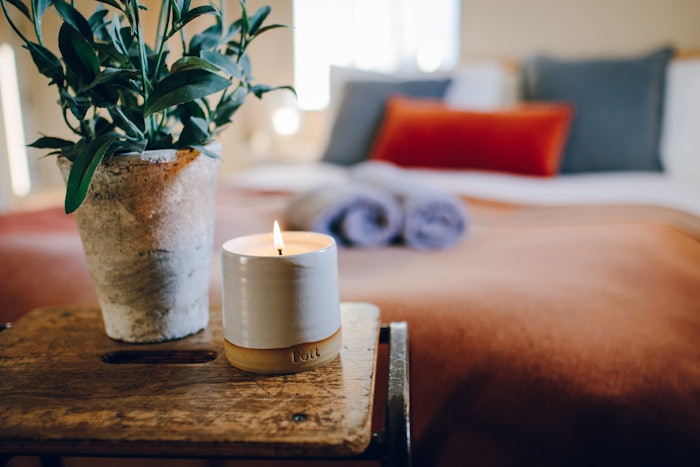 Potts Candles, a vegan and sustainably made refillable candle company, is now available to British hotels. Each Pott's candle comes with a lifetime hand-thrown pot by artisan producers in the UK, designed to be refilled with the candle company's custom-made candle refills.  
These are available in four different designs, including white, blush, heather, and speckle. The pots the candles come in two different sizes, standard and petite. 
The refills come in nine different scents, including: 
Lavendula: Aromatic lavender with hints of clary sage, chamomile, and geranium, entwined with refreshing notes of bergamot.

Terra: A rich woody blend of cedarwood and earthy patchouli, infused with geranium, ylang-ylang and smooth vetiver.

Rosa: Rose with nuances of geranium and orange, all wrapped in a gently spiced base. A freshly picked bouquet of roses in full bloom. 

Eden: Bergamot and lemon blended with heart of lily of the valley, rosemary, mint, sage, basil, cardamom, and black pepper-infused with a vetiver, cedar, and musk base. 

Fig: A green herbal accord with notes of fig leaves, raspberry, cassis and rich plum along with succulent fruity fig notes blended with a woody base.

Orangery: Orange blossom, rosemary and basil with a base of cedarwood, oakmoss and woods.

Basil: A refreshing scent of basil, with notes of tarragon, anise, and clove.

Tonka: A smooth, creamy Tonka mixed with earthy patchouli and woody cedar.
Seasonal and unscented refills are also available.
Refilling a Pott's candle: After the candle has had its 60 hours burn time and there is half an inch of wax remaining in the Pott, let the wax set. Then, place your Pott candle in a heatproof bowl of hot water and the wax will begin to melt at the edges. Gently press down on the wax and it will lift out like a disc. Once all excess wax has been removed, wash the Pott and it is ready for its refill. 
The hand-poured candles use sustainable rapeseed, coconut wax, natural essential oils and sustainable fragrance oils. 
Pott also offers a subscription model for £16.50 per month which includes one new refill on each delivery.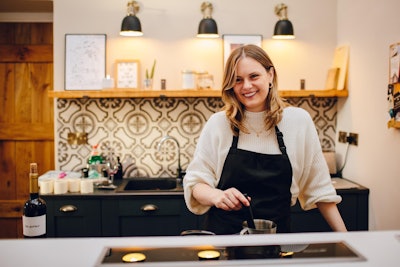 Ailis Topley, founder of Pott Candles, said, "We have created a product that fixes the issue of thrown away or clutter from used candle jars. Pott means you only need one candle for the rest of your life. Pott's foundations are in two very simple ideas—love your planet and support local artisan makers. We are delighted to offer a sustainable yet simple solution to enjoying quality candles with as little impact to the environment as possible. All our candles are lovingly crafted, hand-poured and designed to be enjoyed over and over again."