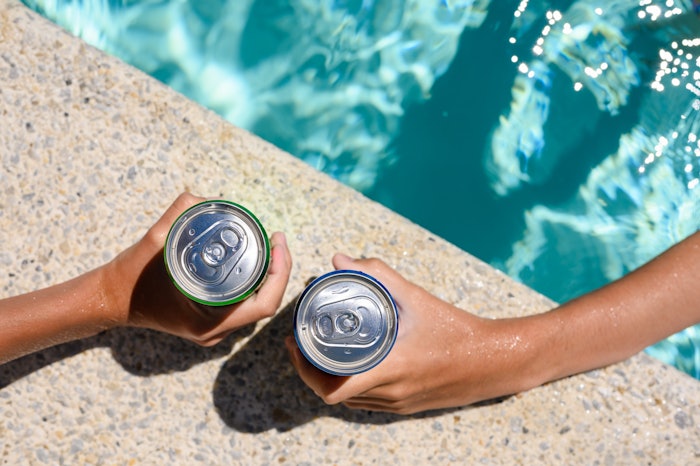 AdobeStock
Ready for a quick recap of the latest trend reports across various categories? Here are four reports provided by ADM, Treatt and T. Hasegawa on the non-alcoholic beverage market, drivers in alternative proteins, challenges and white space in energy drink innovation and updates in natural extracts.
1. 4 Factors Driving the Future of Alternative Protein
"Creating a sustainable and secure food system that addresses the sensory experience, nutrition and accessibility is vital to supporting the needs of people around the world," said Leticia Gonçalves, president, Global Foods, ADM. "We're excited to share what we believe is needed to expand the protein ecosystem and encourage additional consumer acceptance and adoption." 
2. 6 Key Trends Driving Innovation in the Non-Alcoholic Beverages Market
Leverage the overlap between flavors and functionality. Calling out a new taste experience with added functional wellness benefits is a smart strategy. Acai, lavender, cucumber, green tea and even mint all come with wellness associations that translate easily into drinks. According to Mintel, men show outside interest in hemp and citrus, while women skew toward floral flavors, superfruits and spa-worthy refreshment. Read the other five key trends driving the market in the link above.
3. Challenges and Innovation Opportunities in the Energy Drink Market
The market for energy drinks is also shifting between male and female consumers. In the past, energy drinks were primarily consumed by men, but now women are making up a larger share of the market. According to Mintel research 83% of women aged 18-34 have consumed an energy drink in the past three months and the market continues to grow, based on engagement from younger female consumers. There is also an overlap between the energy drink market and the ready-to-drink (RTD) coffee market. According to Mintel research, Gen Z's and millennials' love for energy drinks and RTD coffee creates the perfect positioning of an energy drink as a convenient, portable perk-up. Energy drinks that are marketed as "coffee alternatives" are becoming increasingly popular, and many energy drink companies are now offering RTD coffee formulations. (Resource: Mintel, Teen & Team Gaming, US, 2022)
4. Treatt Releases Natural Extracts Report
Treatt has released its Natural Extracts Report, which explores the consumer demands and trends surrounding natural, botanical and plant extracts, highlighting the flavors, opportunities and challenges in the beverage industry in 2023.