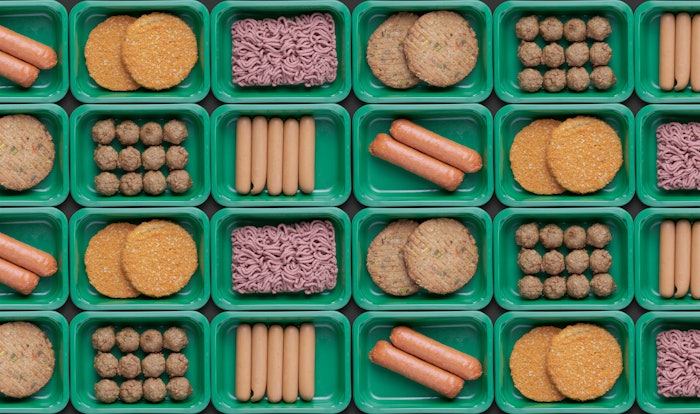 AdobeStock
ADM has published research on the diversifying alternative protein landscape. Within the company's findings,  ADM has outlined what it will take to expand the alternative protein landscape in four elements.
"Creating a sustainable and secure food system that addresses the sensory experience, nutrition and accessibility is vital to supporting the needs of people around the world," said Leticia Gonçalves, president, Global Foods, ADM. "We're excited to share what we believe is needed to expand the protein ecosystem and encourage additional consumer acceptance and adoption." 
According to The Hartman Group, 43% of US consumers agree that scientific and technological innovations can make food healthier (up 8 points from 2019) .   
4 Factors Driving the Future of Alternative Protein According to ADM: 
1. Anticipating the Next Wave of Advancements: Accelerating consumer acceptance of future-state technologies that can deliver a diverse array of protein solutions. 
2. Championing Consumer Adoption: Solving today's consumer experience by addressing taste, texture and nutrition by merging what consumers want and communicating that effectively to encourage the adoption of protein alternatives or hybrids.
3. Bridging the Gap to Better Nutrition: Innovating to support dietary diversity, improvements to nutrition, and increasing demands for specific wellness support. 
4. Solving Accessibility with a Tailored Approach: Focusing more on regional nuances and sustainable solutions to solve global food system challenges.
"Understanding current consumer needs, anticipating future trends, fostering industry collaboration and investing in advanced technologies is crucial for developing and innovating a protein arena that prioritizes both people and the planet," continued Gonçalves.