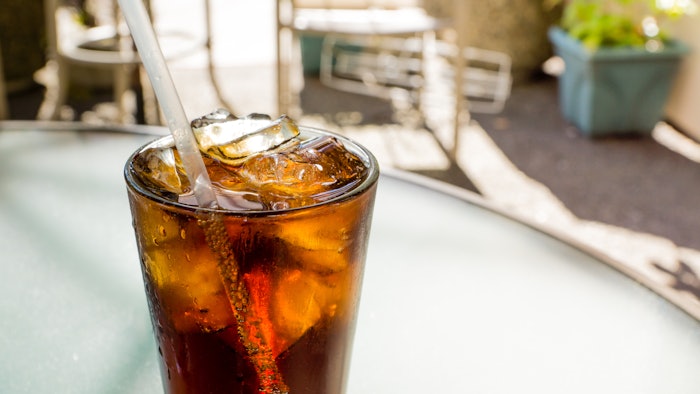 According to a report from Grand View Research, the global carbonated soft drink market size was valued at $221.6 billion in 2020 and is predicted to grow at a CAGR of 4.7% from 2021 to 2028.
Related: T. Hasegawa Releases Trend Report on Non-alcoholic Beverages
The report cites market drivers include convenience, shelf-stable innovations, eco-friendly packaging and beverages formulated with clean, renewable materials and fewer preservatives and chemicals. Owing also to growing consumer health awareness, companies are now more focused on including natural, low-calorie and low-sugar ingredients in their products, like using stevia sweeteners instead of conventional or synthetic sweeteners.
While carbonated soft drinks are designed to suit consumers' tastes and flavor preferences, in recent years, these products are also being developed to serve as functional beverages for health-conscious consumers. Consumers expect newly introduced soft drinks to be free from certain ingredients that damage health in the long term and actively improve physical and mental fitness through carefully selected ingredients. Consumers are likely to exhibit continued demand for low-sugar soft drinks and products with stress-relieving properties. The growing importance laid on mental health and physical well-being is anticipated to drive this trend.
Innovations in packaging also play a crucial role as it leads to longer shelf life, and as a result, it is becoming more comfortable to sell carbonated soft drinks out of small shops and vending machines. Market players have been using laser technology instead of inkjet technology for labeling and packaging beverages due to their various unique benefits.
Cola flavor accounted for the largest share of more than 50.0% in 2020, while the citrus segment is expected to expand at the fastest CAGR of 4.9% from 2021 to 2028.
Hypermarkets, supermarkets and mass merchandisers accounted for the largest share of over 20.0% in 2020. Many consumers prefer buying soft drinks from supermarkets and general merchandisers due to the shopping experience offered by these stores.
The online stores and D2C segment is expected to register the fastest CAGR of 6.1% from 2021 to 2028. An increasing number of online retailers, who offer competitive pricing, are boosting the growth of this sales channel.
Central and South America accounted for the largest share of exceeding 25.0% in 2020. The Middle East and Africa is collectively expected to emerge as the fastest-growing regional market with a CAGR of 6.4% from 2021 to 2028.

Want to know everything going on in flavor & fragrance? Sign up for P&F+'s newsletter. You can also follow along on Instagram and LinkedIn.