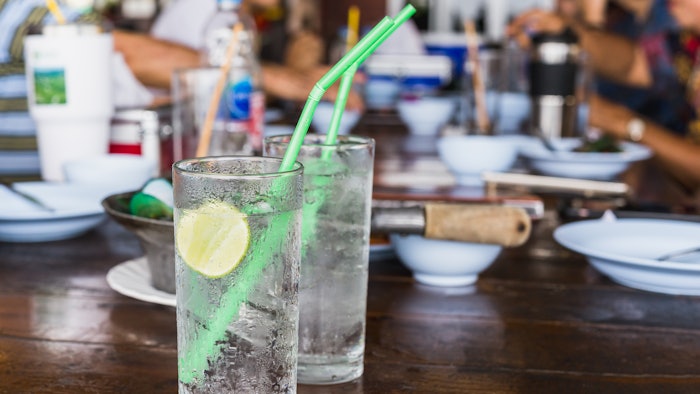 T. Hasegawa USA has released a Flavor Flash report focusing on the latest trends in non-alcoholic beverages.
Related: T. Hasegawa Releases Flavor Trend Report on Foodservice Menu Innovation
Highlights of the report include:
Better-for-You beverages should focus on holistic wellness claims, not restrictive diets. Beverage innovations and reformulations should focus on natural flavors and ingredients that balance flavor, fun and moderation to appeal to younger generations of consumers.
Consumers avoid risking a poor purchase decision with completely unfamiliar beverages. Beverage brands can make experimentation with flavors approachable by pairing emerging flavors with trusted favorites to make trial approachable.
Put the fun in functional. Given that hydration and enjoyment are crucial to many consumers' day points, there are further opportunities for brands to merge function and fun with eye-catching appearances and emerging natural flavors.
The changing role of the pandemic in beverage consumption. In the first 18 months of the COVID-19 pandemic, consumers sought comforting, nostalgic beverage flavors, but this behavior has changed over the past year. The pandemic also emphasized the role that food and drink play in overall wellness, leading to increased demand for functional beverages with BFY claims. Energy drinks are more popular than ever and are targeting wellness culture and "cleaner" energy sources.
There's more to seasonal beverage flavors than pumpkin spice. While each year, pumpkin-flavored beverages continue to be popular flavors for product development, brands are leaning into other festive flavor lineups throughout the year to deliver nostalgic tastes, and not just in the fall. Other popular seasonal flavors include cinnamon, caramel, grapefruit, hazelnut and mocha.
The sparkling water revolution. Flavored sparkling water is one of the fastest-growing segments in the water market and flavor innovation will be final for success in an increasingly crowded aisle. The sparkling water category has even more appeal to Gen X consumers than any other group. Gen X consumers overindex in new flavor trial within sparkling waters, and also overindex in their interest in acai, elderberry and agave, pointing to flavor innovation opportunities to appeal to this audience. Emerging flavors like hibiscus and dragonfruit are growing directionally in new product launches.
Cocktail-inspired flavors grow, despite no- and low-ABV trends. Classic cocktail flavors like mimosa and bellini are making their way from the alcoholic beverage category into flavored water and teas. While the pandemic increased interest in 'sober-curious' lifestyles, particularly among Millennials and Gen-Z consumers, consumers are still seeking the fundamental flavors from popular cocktails. Ginger and lime, the flavor essence from a Moscow Mule, has grown 27% as a non-alcoholic beverage flavor over the last four years.
Want to know everything going on in flavor & fragrance? Sign up for P&F+'s newsletter. You can also follow along on Instagram and LinkedIn.