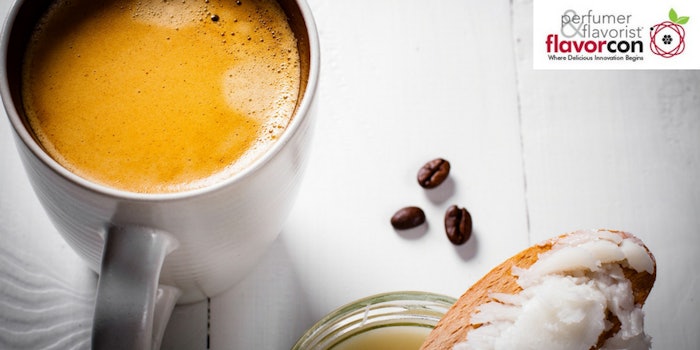 Barb Stuckey will be the first keynote speaker at Flavorcon 2017. Her presentation entitled "Trend Formers: 5 Macro Trends Transforming Food & Beverage" will take a deep dive into the trends that are changing the food and beverage industry.
Recently, we had the opportunity to chat with Barb Stuckey about her upcoming Flavorcon appearance and where she sees the flavor market heading.  
Perfumer & Flavorist: Can you give a quick synopsis of what you will be discussing during your keynote session at Flavorcon 2017?
Barb Stuckey: I'll be talking about big lifestyle trends that are impacting the food industry. At Mattson, we approach trends from the vantage point of working across industry channels, categories, technologies and businesses. We are involved with what's happening at the entrepreneurial end of the industry because start-ups are clients. And, we know the challenges faced by big food companies today because they, too, are clients.

Perfumer & Flavorist:  What would you say is the biggest trend in food and beverages right now?
Barb Stuckey:  Well, I can't give it away here, can I? Then no one will attend my talk! Seriously, though, we are intrigued by the explosive increase in choices offered consumers today. There are more, healthy, intriguing, and delicious food and beverages available to consumers than ever before. Want to buy ready-to-drink coffee? If so, put your "decider cap" on because there are, literally, hundreds of choices on the market. This is fundamentally changing the face of the grocery store, impacting e-commerce, and affecting consumer behavior.

Perfumer & Flavorist: Why do you think it is important to understand where trends are headed?
Barb Stuckey:  If you're not watching trends, you're putting the very existence of your brand at risk. Let's continue to talk coffee. We were just meeting with a coffee client today whose brand isn't playing in ready-to-drink. I told them that I could foresee a world 20 years in the future in which a coffee brand simply could not exist without an RTD. So, if this client doesn't move into that category, they may not be around to see if my prediction is right.
Remember, just 25 years ago you could not buy ready-to-eat popcorn (beyond CrackerJacks). Just recently I shopped at a grocery store that no longer sells popcorn kernels! They're going extinct. Conversely, the RTE popcorn category is on fire!

Perfumer & Flavorist: What are you most excited about for Flavorcon 2017?
Barb Stuckey:  I love talking trends with companies of all sizes, shapes, forms, flavors, and aromas! And, as an author of a book about the science of taste (Taste: Surprising Stories & Science About Why Food Tastes Good), I'm always excited to be surrounding by people who are charting the future of flavor. I anticipate a delicious experience!