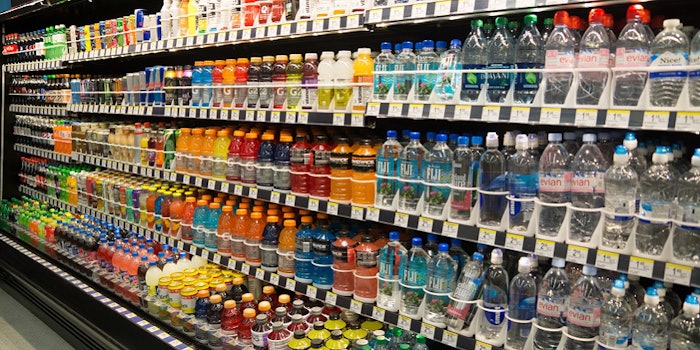 In a recent Mintel report, it was reported that consumers are increasing their interest in the hybrid beverage market. Out of the people surveyed, 49% of consumers looked to hybrid beverages to fit their fast-paced lifestyle.
Juices Stay Fresh 
Bottled water with packed with nutrients, carbonated juices and beverages with functional benefits, like antioxidant or protein boosts, are among some of the most popular hybrid RTD beverages in consumers who were surveyed.
Historically, juice has been a large segment of the non-alcoholic beverage market and juice hybrid drinks now represent 47% of the hybrid drink market. Younger consumers and health-conscious consumers are looking to juice and juice hybrid drinks as an alternative to sodas and sugary drinks.
Millennials Influencing the Market
Hybrid beverages have also been sought out for their functional attributes like antioxidants, energy and electrolytes. Younger consumers between the ages of 18-21 are the most receptive to these beverages with 51% of them more likely to buy energy hybrid drinks and 35% more likely to buy relaxation hybrid drinks.
"Hybrid drinks are a strong means of keeping younger consumers engaged in non-alcoholic drink categories, and in encouraging beverage exploration"  - Beth Bloom, senior food and drink analyst at Mintel
Leading the overall demand for hybrid beverages are millennials and iGeners who are more willing to try new products. 76% of the millennials surveyed said that they like to try new beverages and 63% of them agreed that hybrid beverages encouraged them to do so. Younger generations might also not have the level of brand loyalty that older consumers have.
Roadblocks to Growth
Even though the future for the hybrid drink market is bright, it isn't without its obstacles. Four out of five hybrid drink consumers believe that hybrid drinks are more expensive. Additionally, 57% of non-hybrid drink consumers perceive them as a gimmick.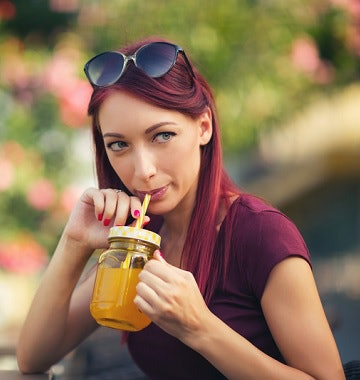 Another challenge comes from one of the largest segments of the market, the juice market. The juice market was reported to have only grown by 1.2% in 2016. This is in contrast to the years prior to 2011, where it saw growth at roughly 4%.
Senior food and drink analyst at Mintel, Beth Bloom acknowledges the trend and the challenges facing the market. She said, "Hybrid drinks are a strong means of keeping younger consumers engaged in non-alcoholic drink categories, and in encouraging beverage exploration; however, hybrid drinks have an uphill battle ahead of them when it comes to price. Proving value will be a strong means of encouraging trial as hybrid drinks can act as a bridge to promote expansion into new beverage categories."