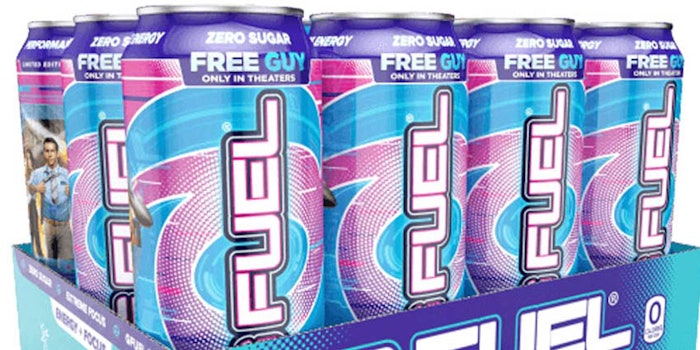 According to a recent Packaged Facts report on beverage trends and consumer preferences, sales of major beverage categories are forecast to increase 2.2% per year from 2020 to 2025, but not at a steady rate.
Related: Latest Spicy and Savory Snack Food Trends
Here are the latest flavor launches in the beverage industry:
Cann announced the Passion Peach Mate, Cann's first product to add all-natural caffeine to its signature microdose (5 mg) of THC.
For the third year, Mountain Dew is releasing a mystery flavor under the pseudonym VooDew. This year's mystery flavor is said to taste "like a cross between red licorice and cherry Starburst."
Two Trees Beverage Co. Inc. announced Two Trees Pumpkin Spice and Peppermint wood-crafted flavored whiskeys. The Two Trees Pumpkin Spice whiskey has notes of seasonal pumpkin and toasted cinnamon, ginger and allspice. The Two Trees Peppermint whiskey has an aroma of candy canes and creamy peppermint flavor.
G Fuel has joined forces with Disney to launch an energy drink, Flavor Bomb, offering notes of cotton candy, watermelon and vanilla.
Coffee Mate has launched its seasonal lineup of creamers for fall 2021, offering flavor notes of cinnamon, mild spice, hot cocoa, chocolate chip cookies, spicy pumpkin, natural pumpkin, peppermint and chocolate mocha.
Perrier is celebrating Día de Los Muertos with a new limited-edition Mystère Potion Blackberry flavor and Día de Los Muertos-inspired can at Target. The flavor consists of Perrier carbonated mineral water infused with a blackberry flavor.
Celsius Holdings Inc. added Tropical Vibe to its flavor line, a combination of starfruit and pineapple.
International Delight launched a collaborative Reese's Iced Coffee that combines Reese's chocolate and peanut butter flavors with International Delight's iced coffee flavor. It is a permanent addition to its coffee lineup.
Baileys relaunched its Apple Pie Irish Cream, combining baked apple pie flavor with creamy vanilla ice cream, cinnamon and spice flavors.

Dr Pepper has debuted the limited-edition Fantastic Chocolate flavor, which blends the 23 flavors of classic Dr Pepper soda with chocolate. Made with natural and artificial flavors, each 12 oz can contains 41 mg of caffeine, 150 calories and 39 grams of sugar.
Pepsi has launched its limited-edition Pepsi x Cracker Jack, only available through the #PepsiSingToScore program, combining the taste of Pepsi cola with a blend of caramel, popcorn and peanut.
Want to know everything going on in flavor & fragrance? Sign up for P&F+'s newsletter. You can also follow along on Instagram and LinkedIn.