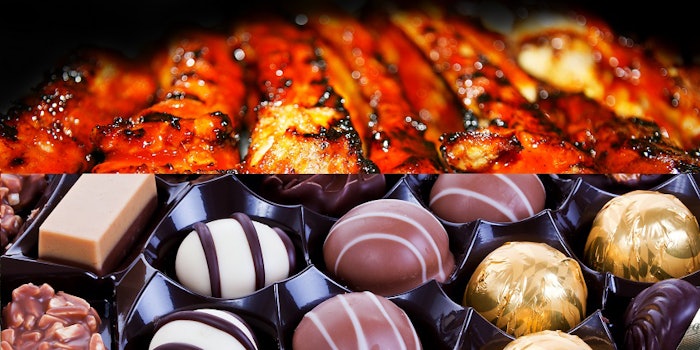 On the first day of Flavorcon 2017, the Ingredients, Formulations and Trends track will investigate some of the current trends impacting the flavor industry and how formulators are addressing them head-on.
Bringing Back BBQ
In recent years, BBQ flavors have grown in popularity and have become more of an international taste. To speak to this topic, Jon Seighman from ADM will be presenting BBQ Without Borders, which will delve into the flavor profiles of U.S. Regional BBQ Sauces and the growing international BBQ scene.
"Consumers continue to explore new types of cuisines and push familiar cuisines to new limits. For newsworthy product launches, innovation in product design and flavor design are both important. Consumers are drawn to products with unique flavors that have an interesting story," said Jon Seighman, senior director, product development and applications at ADM.
Bite-size Confectionery History
Following Jon Seighman presentation, Stephen Wolf, of Robertet Groupe, will be discussing the sweeter side of F&F.
In "Confection Confessions: The History, Art and Science of Confectionery," Stephen Wolfe will attempt to compress hundreds of years of history into a 45-minute presentation. The presentation will also go into the science of flavoring confections and current topics impacting the confectionery market, such as the topic of fat and sugar reductions.