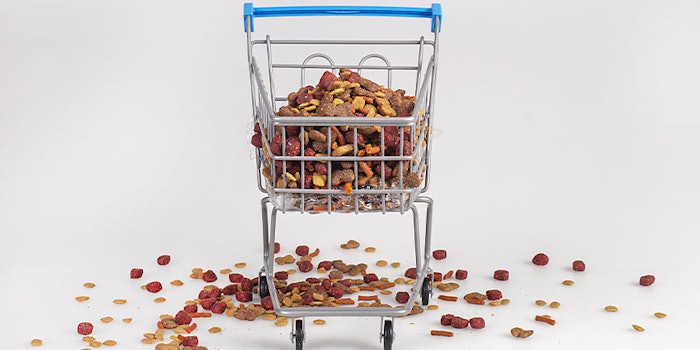 At the end of 2019, the pet food industry was projected to make revenues of $128.4 billion by the end of 2022, with a CAGR of 4.5%, up from the $68 billion taken in 2016 and $98.3 billion in 2018a. The U.S. market is expected to make up almost 25% of that global perspective, with the European market not far behind.
Online Takeover
Arguably the most important shift in consumer behavior as a result of COVID-19 has been increased online shopping. Looking back, a 2017 American Pet Products Association survey conducted with 8,701 dog owners and 6,773 cat owners found that 50% of the former bought food online, while 48% of the latter did the sameb. In parallel, consultancy Tinuti reported an e-commerce growth rate in the pet food market of 53% year-on-year to 2019, compared to 0.7% for brick-and-mortarc.
For the full article, please check out Perfumer & Flavorist's November 2020 issue.
Footnotes:
apetbizmarketer.com/pet-food-industry-statistics/
bwww.thebusinessresearchcompany.com/report/pet-food-market
ctinuiti.com/blog/ecommerce/pet-food-industry-trends/