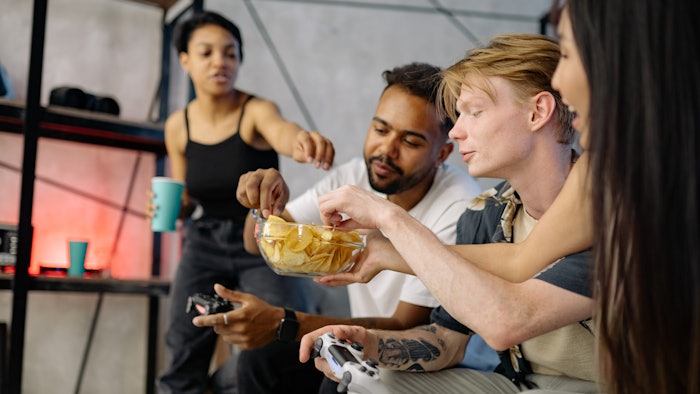 PEXELS PHOTO BY POLINA TANKILEVITCH
From meat alternatives to anticipating trends, companies across the flavor industry have been investing in research platforms and technologies to meet consumer demands. Here are some of the latest advancements the flavor space is seeing: 
Givaudan's PrimeLock+ Scores in Plant-Based Awards & Shares Market Insights
Perfumer & Flavorist+ connected with Flavio Garofalo, global category director, Culinary & Plant Attitude division at Givaudan to discuss the PrimeLock+ technology as well as the primary challenges of formulating for plant-based applications, consumer trends and the future of the market space. 
IFF AI-Driven Personalized Nutrition Platform Partnership
The platform is designed to help consumers understand their unique metabolic response to food, supplements, activity and sleep, accessible via mobile phones and wearables. By leveraging Salus Optima's core technology with IFF's portfolio of health-enabling ingredients from its Nourish and Health & Biosciences business divisions, brand owners can offer consumers a differentiated and engaging personalized nutrition experience that addresses the aspects that influence metabolic health.
IFF Partnership Targets Iron Tolerability
Per IFF, the AB-Fortis maintains its encapsulation in the stomach to avoid triggering gastrointestinal (GI) discomfort and then releases iron in the intestine for optimal absorption.
Mintel Introduces Flavourscape AI Platform
The subscription-based platform gives users access to a network that collects new products from 86 markets around the world. The data points are structured within the database to track product innovation. The Flavour Landscape Engine (FLE) utilizes three algorithms said to pinpoint flavor trends relevant to each user's market. 
Robertet Introduces Villa Blu Startup Accelerator
Robertet has announced the launch of its startup accelerator, Villa Blu. The program is set to host 20 startups simultaneously. The startups will cater to natural sectors including ingredients, fragrances, food flavorings, as well as health and well-being active ingredients.
Sweegen Wins Fi Europe Food Tech Innovation Award 2022
The company's Bestevia Reb M is said to be the first new stevia ingredient produced via a new production technology approved for use in the European market by the European Food Safety Authority (EFSA).
Symrise Partnership Examines Sensory Quality of Meat Alternatives
To better understand how to improve the sensory quality of meat alternatives, Symrise has announced a partnership with scientists from Wageningen University & Research in the Netherlands, Nissin Food Holdings, Starfield Food & Science Technology, AAK, Vivera and GoodMills Innovation.