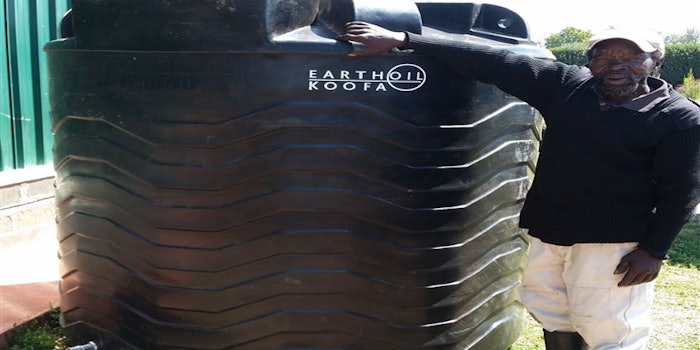 In the next three years, Earthoil will be providing 3,000-liter water tanks to 615 farmers to the Kenya Organic Oil Farmers Association. The first 40 tanks have just been installed for tea tree farmers in Kenya. This is just the beginning as Earthoil will be helping more than 2,000 family members of the farmers.
Improving Flow
Without proper water storage systems for farmers, maintaining a sustainable farm is a challenge. Farmers are forced to rely on water from a nearby stream or piped water from a water supply project, but nothing is guaranteed.
This project is in place to help communities and farmers, but it will also promote efficiency as farmers no longer have to rely on neighboring water sources. The dry season creates water restrictions, forcing farmers to water two to three times a week. The need for water is dire enough that the farmers will request water from neighboring farms who are receiving water that week.
As the water tanks are implemented, river flow will improve in dry areas since there will be no need to fetch water from the natural source. The tanks will cater to farmers for months and will reduce the conflict between them and the Samburu and Isiolo areas due to reduced water supply.
To learn more about our global water crisis and conservation efforts, please check out the documentary, Flow for Love of Water.